We took a walk around the neighborhood on Sunday evening, just after the worst of the winds and rain from Hurricane Irene were done. From the looks of things, the trees seem to have taken the brunt of the storm.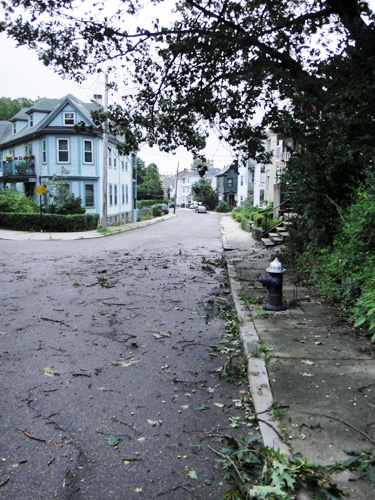 Twigs scattered across the sidewalk and street from a large oak tree.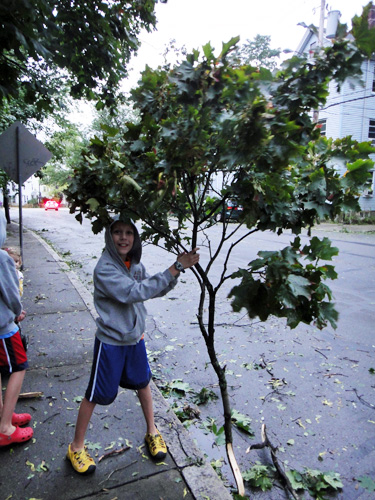 My son picks up a large branch that fell from a maple tree.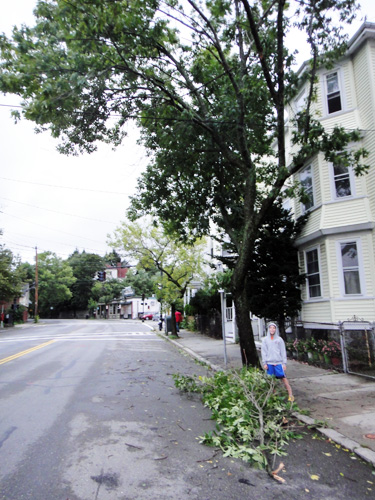 An ash tree that
I've posted about
before lost a huge branch.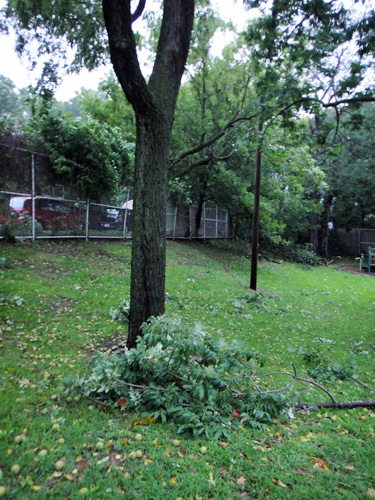 And a black walnut tree on the playground also lost a branch and what looks like all of its fruit. They are everywhere!
Closer to home, the
ailanthus super tree saplings
were pretty much decimated by the winds.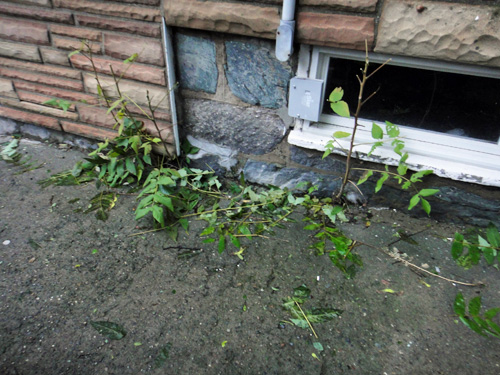 But the neighborhood must have suffered even more serious tree damage than what we found, because we lost power due to downed trees at about 2:30pm and didn't get it back until 10 hours later. We had dinner at dusk in the living room by big windows and several candles.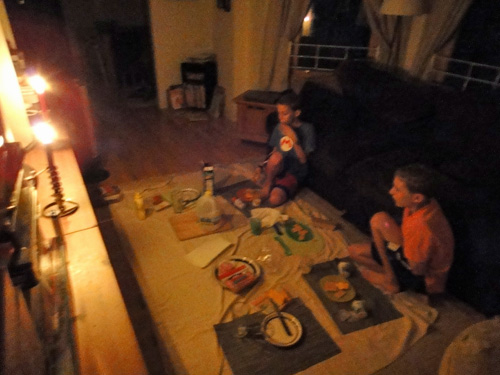 When the power came back on we were able to read
online
about the big trees that had been damaged and had caused the power outages.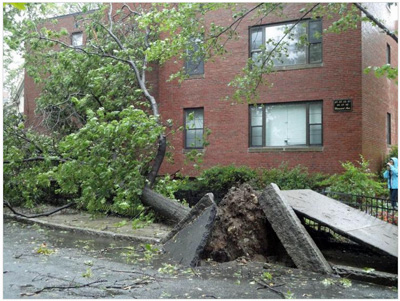 photo from
Brookline Tab
There are still about
100 residents in the area who have no power
. Thank goodness that's not us. We were lucky.