You might want to sit down for this....
Are you ready?
So, when I woke up the other morning, my kids tell me that something happened outside. With the tree. Apparently a couple of men came. With a long pointy stick. And they cut off everything that I've been watching, measuring, and photographing for the last six months. I can't reach a single twig now.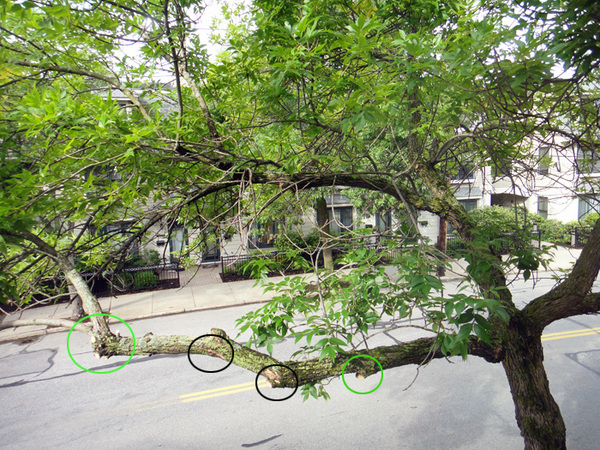 It seems that the men with the long pointy stick came to cut off
the dead branches
that were hanging down precariously from the lowest limb (I've marked those spots with black circles in the picture above). When they were all done, the kids overheard them say something like, "it's up against the house, cut those too." And they cut off the two thriving branches marked by green circles above. The one on the left was actually five or six small branches that
I'd photographed repeatedly
to gauge the progress of leaf growth. And the one on the right was the one long branch that had
all the twigs on it that I'd been watching
.
They even cut off
the antlers
.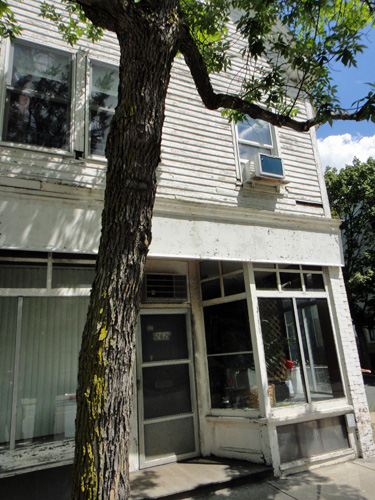 I'm trying to be okay with this. I mean, it probably is way better for the tree. Those dead branches really had to go. They could have come down on someone in a storm, anytime. And I understand why they want to keep things clear of the houses. But I'm still sad about all that beautiful green gone.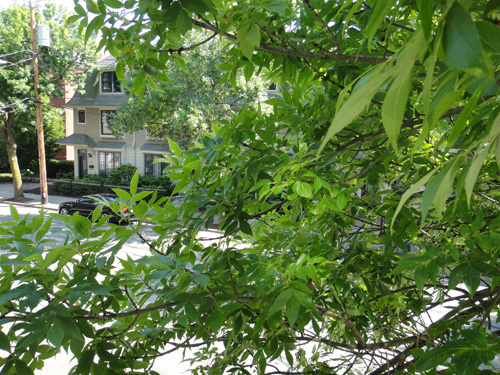 June 16th and today.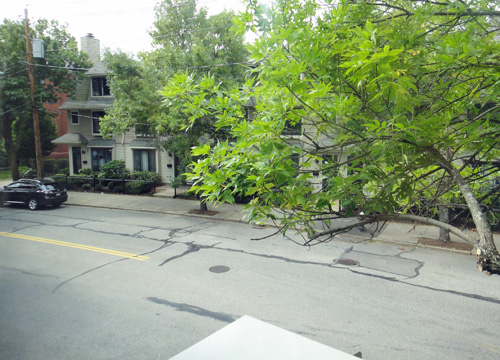 And I'm sad I won't get to watch my branches continue their change through fall and back to winter. How am I going to see what happens to the leaves when they change? How am I going to see what happens with the buds? How am I going to see what is left behind when a leaf falls off? I have got to come up with a plan B.
Hey, wait a minute, I think I know what happened to
the new growth on the ailanthus tree
.