My tree may still look
sparse
from across the street, but the view from inside my window is filling up with green!
Here was my view of (and through) one section of the tree back on February 15th.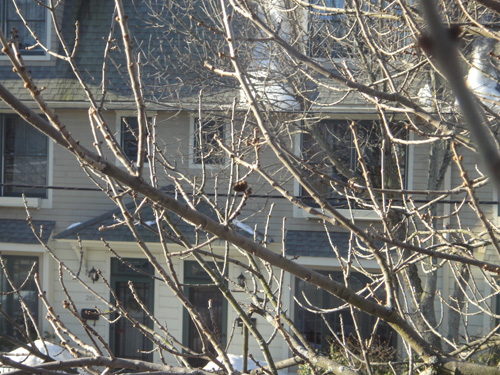 Two months later, on April 25th, flowers and the very beginnings of leaves added dots of yellow-green to my view of the houses across the way.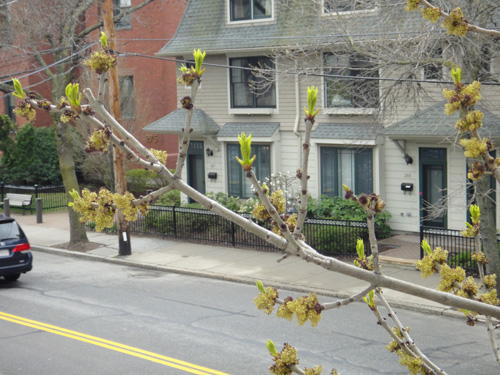 By May 2nd, the leaves on my tree and the tree across the street had started to hide the neighbors' windows from view.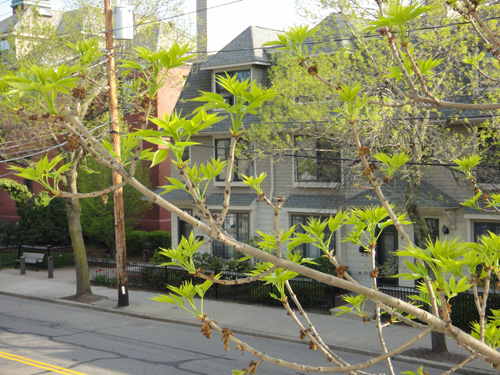 Dramatic changes came fast after that. By May 6th, the leaves were large enough to hang over the branches and cover the buds they'd popped out of.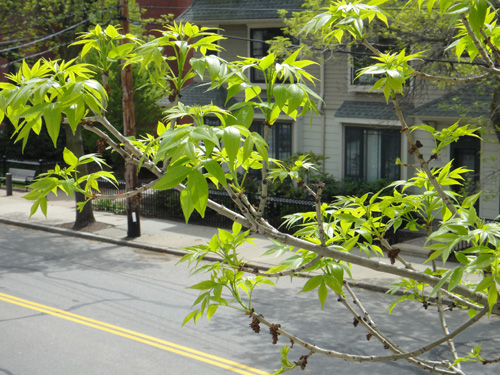 And on the 12th, I could barely see the sidewalk anymore.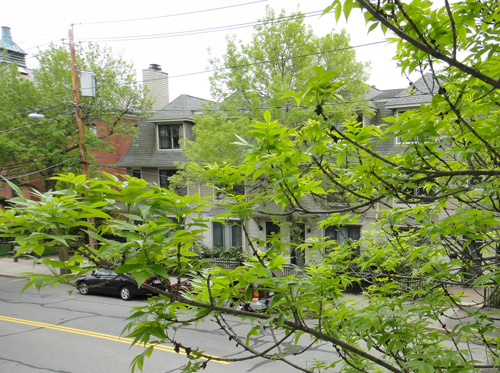 Then the green just got thicker. (May 18th)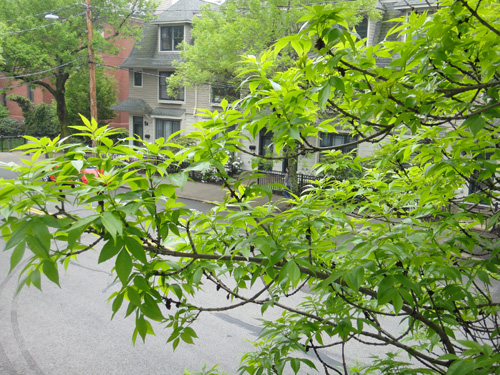 And thicker. (May 23rd)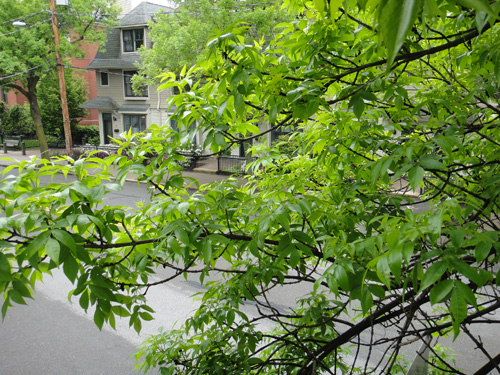 Bye neighbors! See you in the fall.