It's story time again, everyone! Today we have
Tree-Ring Circus
written and illustrated by Adam Rex. This book is a rollicking story about what happens when the circus rolls by a rather popular tree.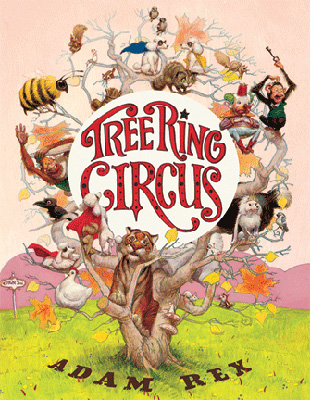 Now we all know that any good tree story has got to start with a seed.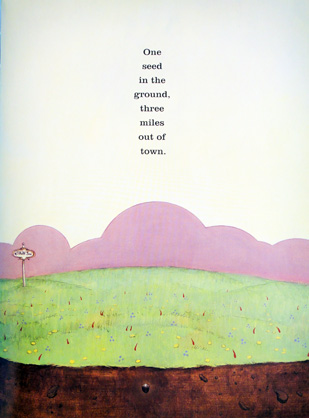 Rex tells his story in rhymes and he makes excellent use of the long e sound in tree.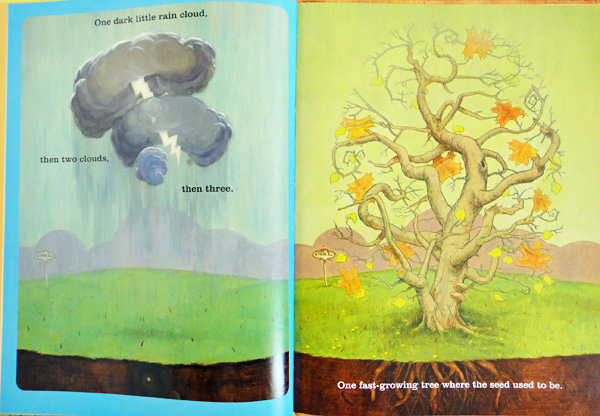 That is one awesome tree. Look at those roots! And it's already losing its leaves.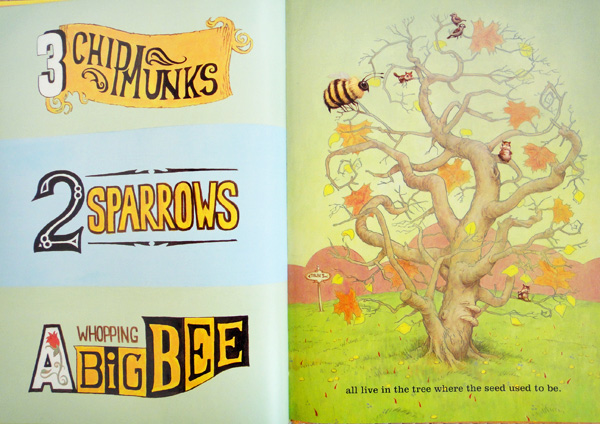 As soon as the tree appears, critters show up to live in it. The text in the book is often partially illustrated like the words on the left. The words are oversized and oddly shaped. I feel like I can hear an old-time carnival barker yelling them out: "Step right up and see the whopping big bee!"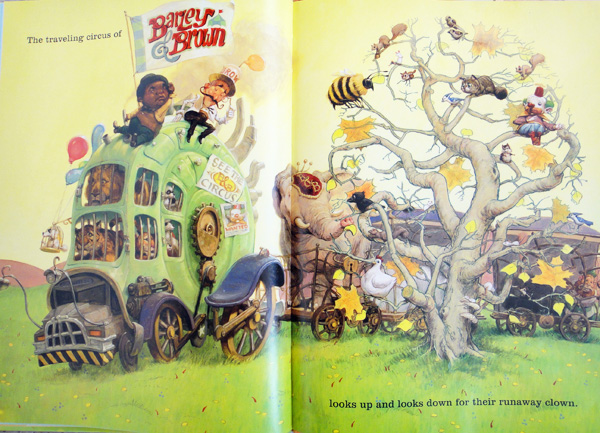 After a few more critters show up, the traveling circus drives by. Turns out they've lost their clown. (Can you find him?) While Barley and Brown look around a mischievous monkey steals their key. And he sets the animals free.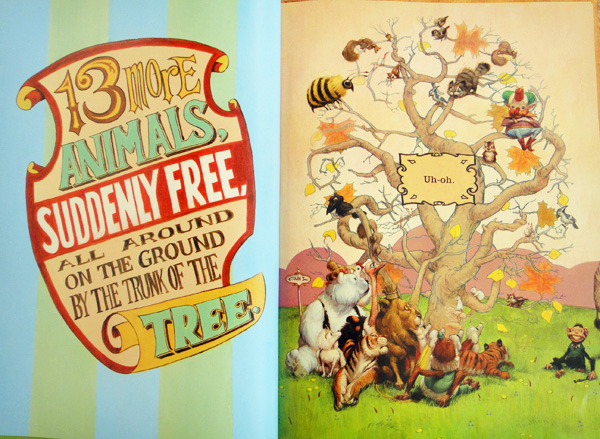 Now 13 more creatures climb into the tree. Including an elephant, who you can't see. Uh-oh.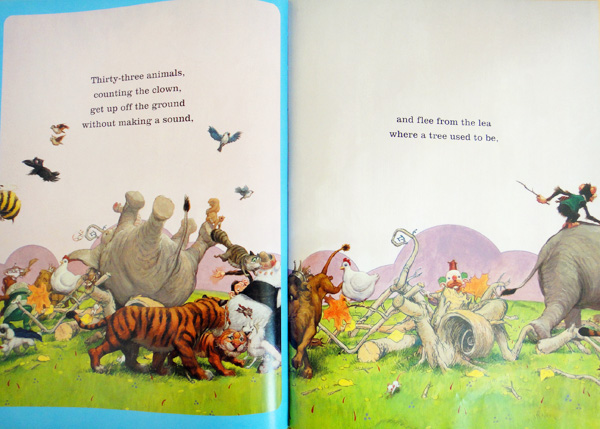 Oh gee.
How fabulous is that word "lea" there?! So cool. I love the idea of using this book in a unit on trees to talk a little about the word tree - to play around with its sound and create some clever rhymes.
If you're interested in another silly story about animal antics, check out Rex's book
Pssst!
, where the animals at the zoo start talking to the visitors.