There are a lot of changes going on out there these days! Time to check in on the neighborhood trees.
The big, beautiful ash tree down the street has gone from this...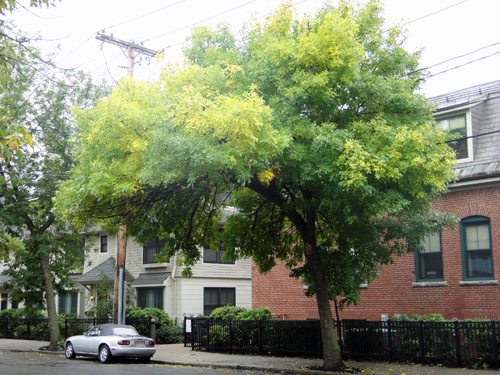 September 22nd


...to this...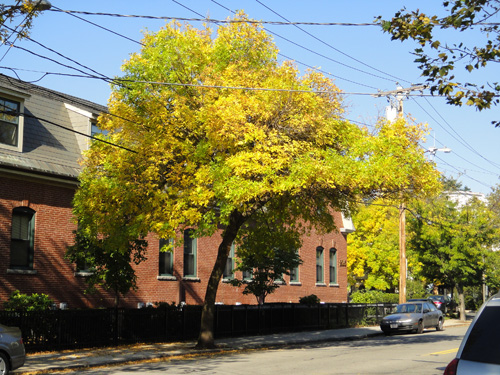 October 10th
...to this...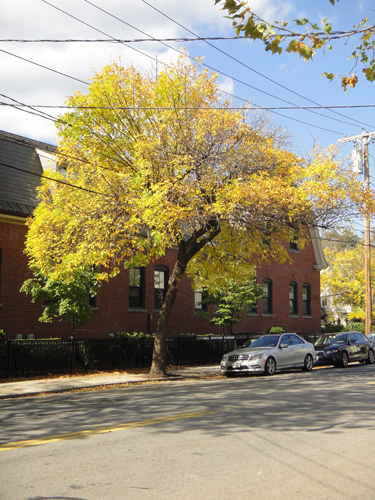 October 16th
You can tell that things are really starting to speed up now. The change in the last six days is quite dramatic.
Our girl ash down the street also looks quite different.
Here she was two weeks ago: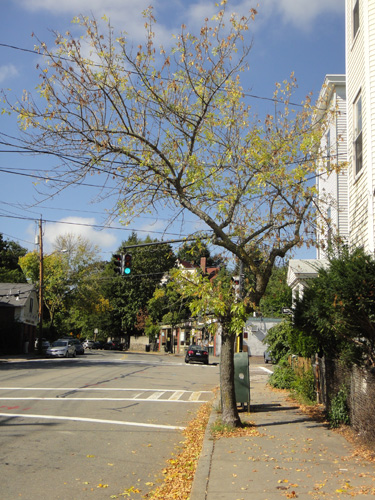 September 28th
And last week: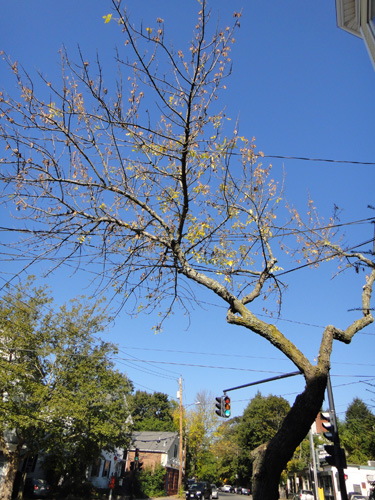 October 10th

And just this past weekend: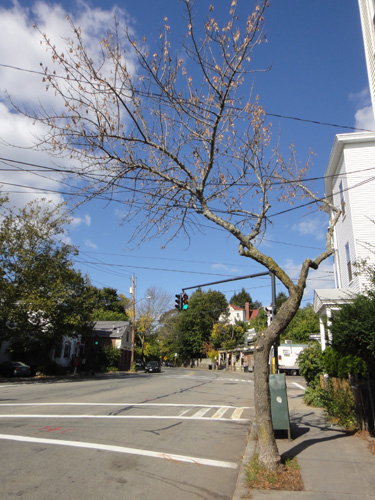 October 16th


She's lost all of her leaves! All that's left on the tree is the fruit. And she's also lost her low-lying branches that I had so often photographed. Yes, the
men with pointy sticks
have been back, diligently pruning back all the trees I've been following! Grrrrr.
Then there's the maple I spotted by my kids' school. It turned bright red early on.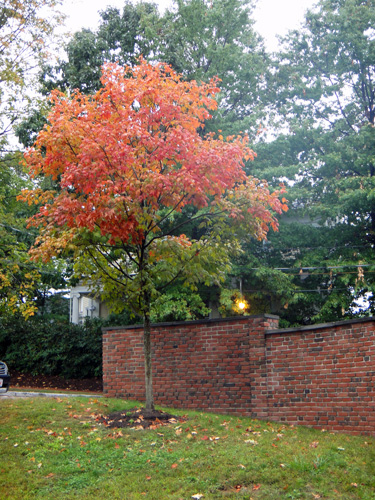 September 22nd
See the lower leaves that were still green back in September? Well, those are all that's left on the tree now!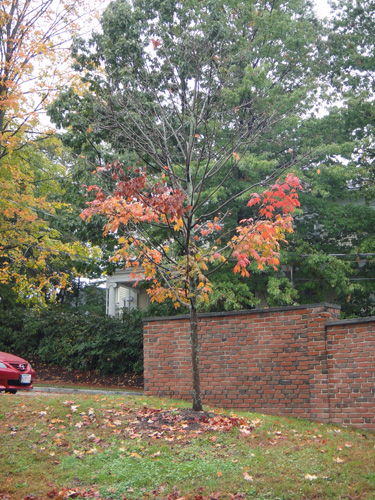 October 16th
The chestnut tree I've been watching still has plenty of leaves, but it has been dropping stuff like gangbusters!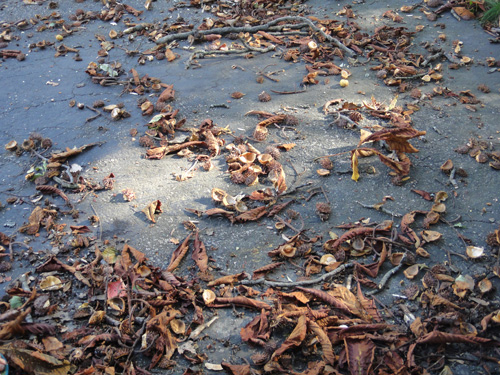 chestnuts and chestnut leaves
Even the slow oaks seem to have picked up the pace.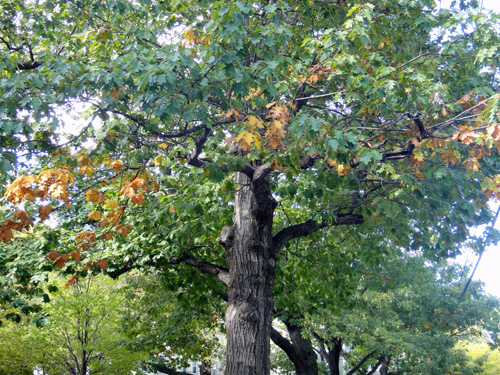 October 16th
And the slowest of all, the kooky honey locusts, are finally getting in on the fall fun.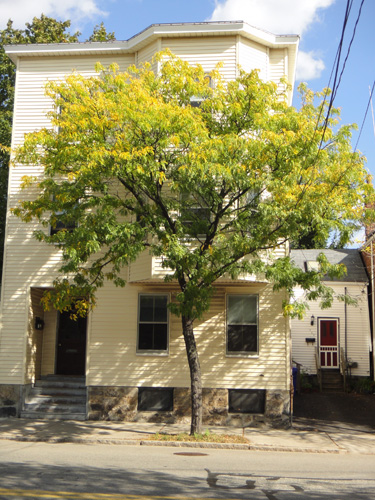 October 16th
Better late than never!