After reading
Someday a Tree
yesterday, I started thinking about poor little Bud, the tree in front of our house with the horrible scar from an old dead branch that broke off. Looking at this picture again, it looks like that dead branch was causing some sort of decay in the main trunk.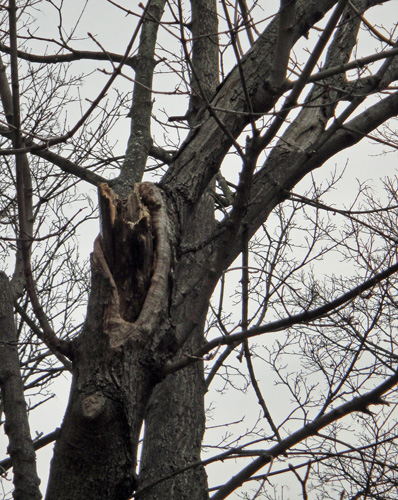 And just this week, I noticed that there is a similarly nasty wound near the bottom of the trunk.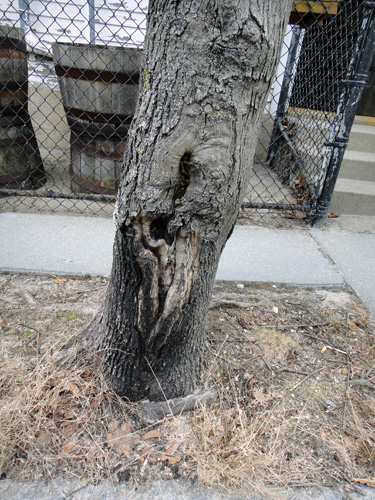 Blag. (That's what my kids say when something is disgusting. Like vegetables.) I wonder if these two are related? What could have happened here?
The next tree down the street has a small hole in it at about the same height, but you can see that there's none of this decay there. It looks to have grown more bark around the hole and healed.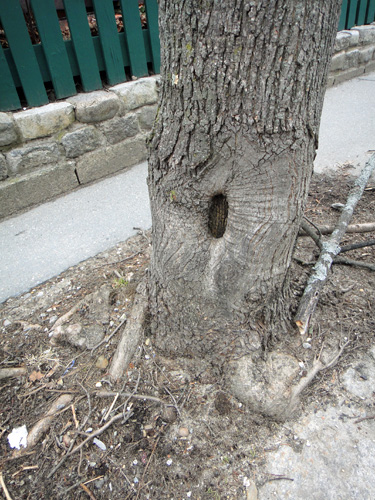 Or maybe this one is starting to have the same problem that Bud has or had. I hope not, because I'm worried about Bud.