The
stoplight trees
continue their colorful tribute to traffic control and, amazingly, the girl ash tree (on the left) just keeps getting redder and redder.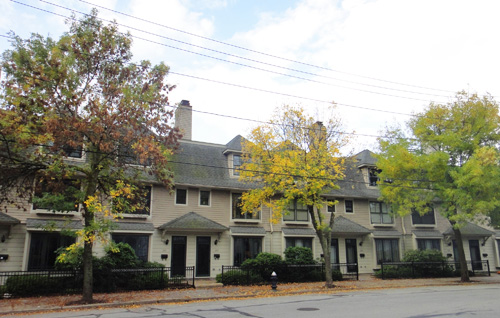 Now that she's lost a lot of her leaves, I can see that the red isn't in fact coming from the leaves at all. It's the fruit!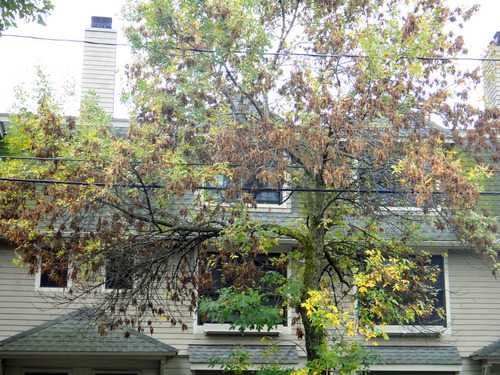 click for a larger version!


I wonder if this apparent color change is simply due to the fact that I can see the fruit better now with the leaves gone. Or maybe the fruit has been getting darker in color.
Here's how the fruit looked on a low branch five days ago. (The lower branches are changing a little more slowly, so I'd say this part of the tree is behind.)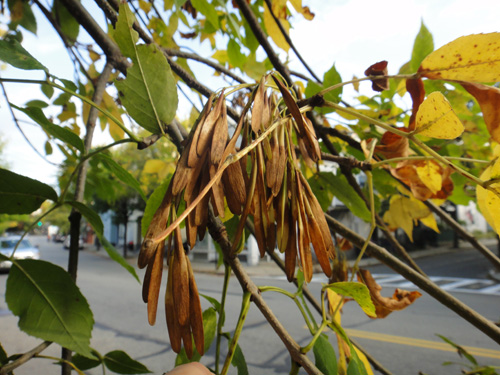 And here's how the fruit looks today.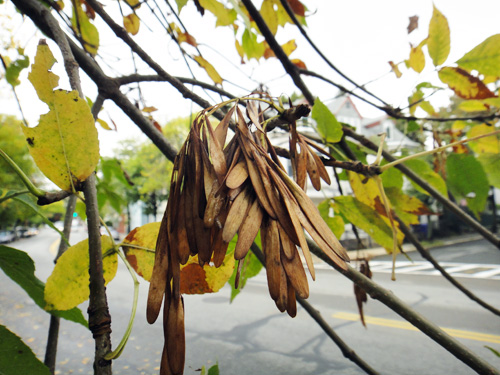 Hmmm... hard to tell.
The fruit hanging midway up the tree definitely looks darker than this fruit though. (The middle section of the tree colored earlier and has lost the most leaves. I'd say this part of the tree is ahead.)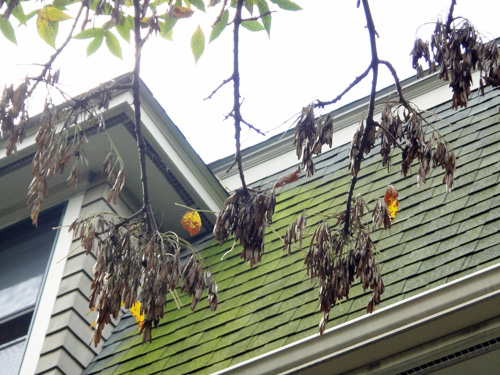 It could just be the thick clusters of samaras that make them look darker. I couldn't say for sure.

Still, who would have thought that the seeds would be responsible for the fall colors and not just the leaves?!