Lookie what's ripening on the trees!
An
ailanthus
down the street is making some funny little clusters of fruit.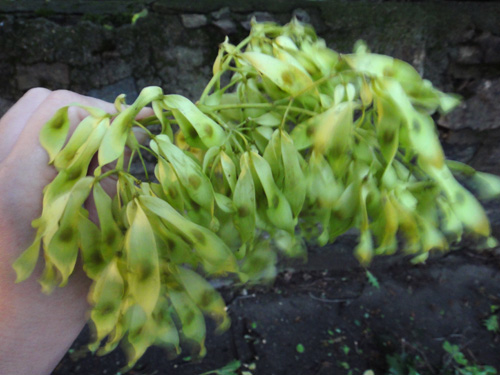 These look like little tadpoles or something. And there are TONS of them. Not surprising that
the super tree
is a BIG producer of fruit. The ailanthus by our parking spot, however, has none of these.... I think I just learned something else about the ailanthus: it's got male and female trees. Congratulations, it's a boy!
Right next to my boy ailanthus is a tree I tried to identify
back in the spring
. From looking at the leaves, I'd guessed it might be a chestnut. But now that I can see the fruit, I think I have to change my mind.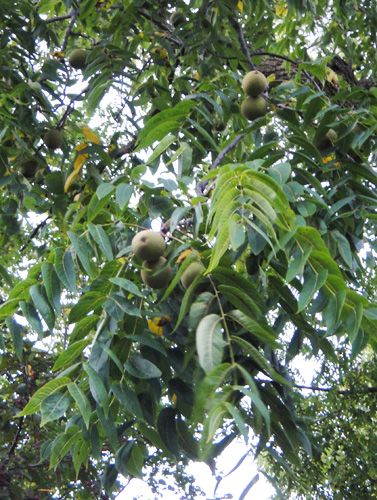 That there is
black walnut
fruit! So says my favorite tree id site,
What Tree is It?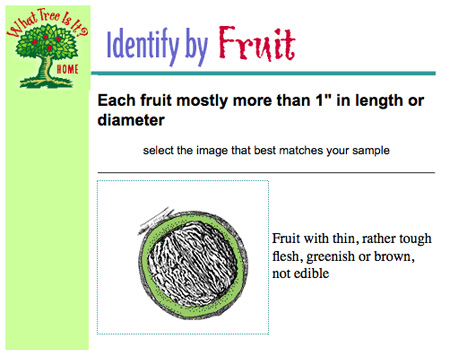 Hmmm... not edible. Good to know!
If I'd thought about it, I could have guessed that it wasn't a chestnut, because I'm already
watching a chestnut
and it has the cool spiky, blotchy fruits on it right now. Here are the chestnut fruits last week, about two weeks
after I first noticed them starting to change
.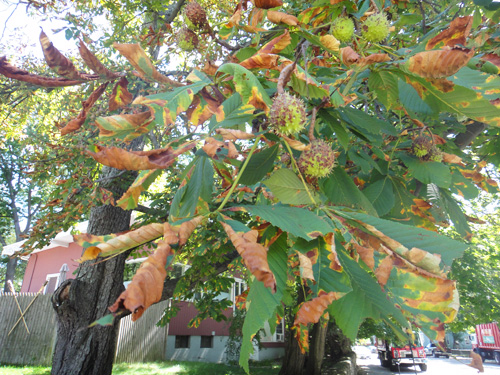 Fruits are so cool!