The
ailanthus tree
by our parking space has had a whole month and a half to grow since I've checked in on it. Given its ability to grow in
leaps and bounds
, I was expecting some real changes.
The little sprouts that had just started growing across the driveway in June...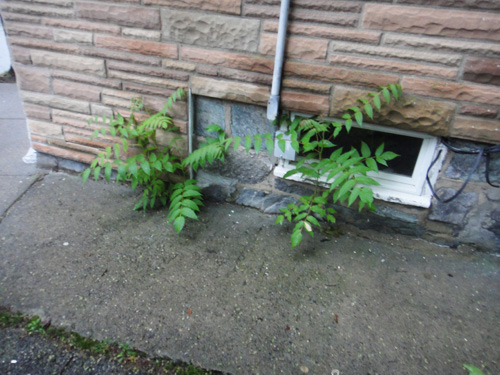 ...now look like this: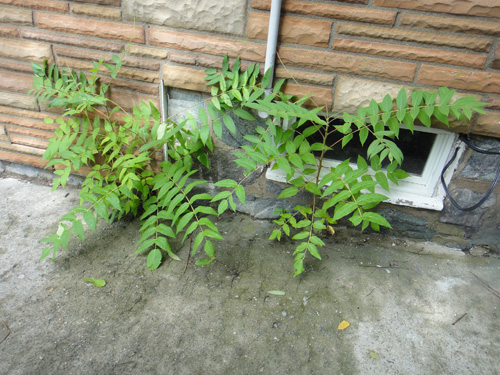 That's what I'm talking about! Taking over, world domination and all that.
And the new growth on the ailanthus tree itself -- outlined below in green so you can see it -- was already over 3 feet high in June and now is...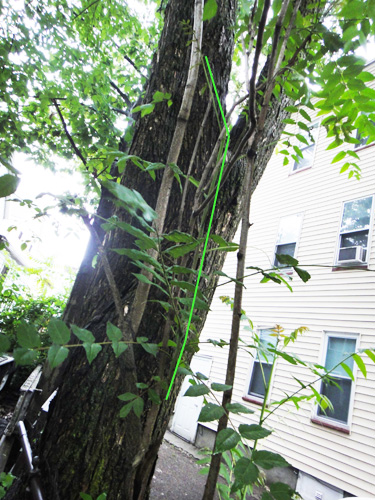 ...gone!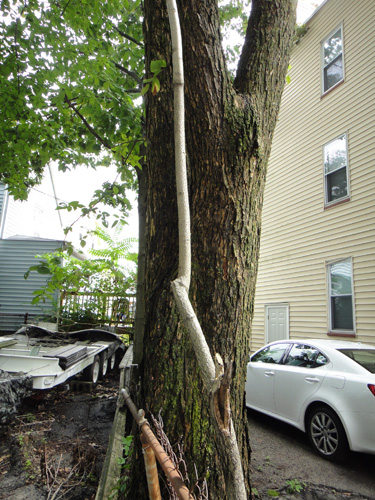 Oh my! It's just broken off right there. There's no sign of the new branch on the ground anywhere. Apparently the super tree does have a kryptonite. But what was it? Wind? Rain? An animal? Kids?