About a week ago
, I showed you a few pictures of some trees in the neighborhood just starting to bloom. A tree near our parking space had some lettuce-y green stuff coming out of its buds and the buds on our sad little tree, Bud, had started to turn green.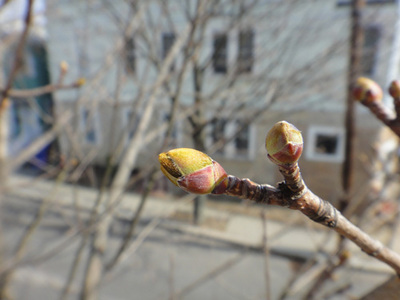 After watching these two trees closely for the past week, I've realized that they are the same type of tree! Two days later, Bud's little buds started opening.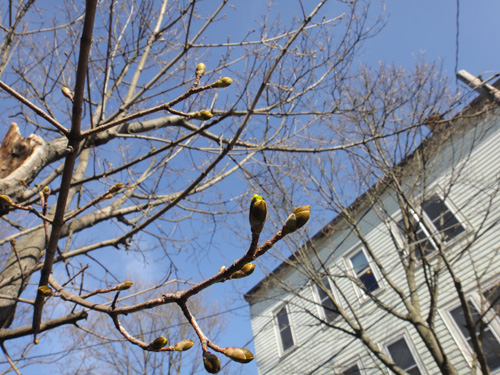 Two days later...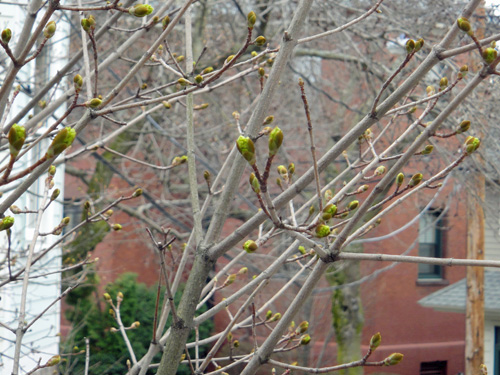 And then two days after that, there was the lettuce!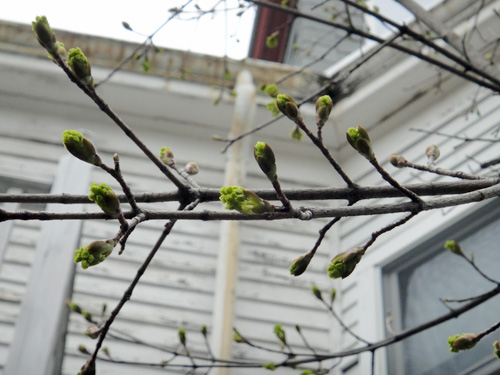 It turns out the lettuce is flowers. Little green flowers.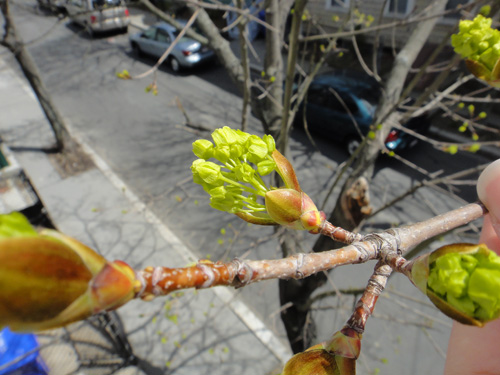 Bud is covered with them today.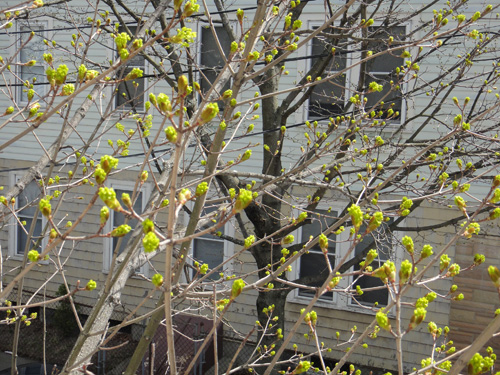 His brother tree down the street, who was so far ahead with the lettuce, is still in the lead with scores of these green flower bundles.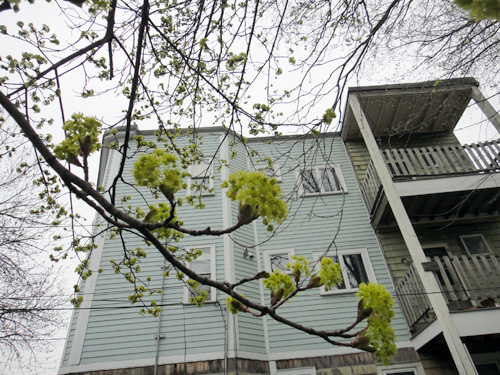 I have decided that these are maples, Norway maples. It's mostly a guess, from Bud's opposite branching pattern, little brown buds, and the fact that the most common street tree in our town is the Norway maple.
Fun fact: The
town's tree inventory
states that 21% of Brookline's street trees are Norway maples. Only 4 1/2% are ash trees like mine!