More sun and more rain means more green!
Our sad little tree
in front of the house has started to change. The buds were reddish before last week, but now they're opening up to reveal a golden green.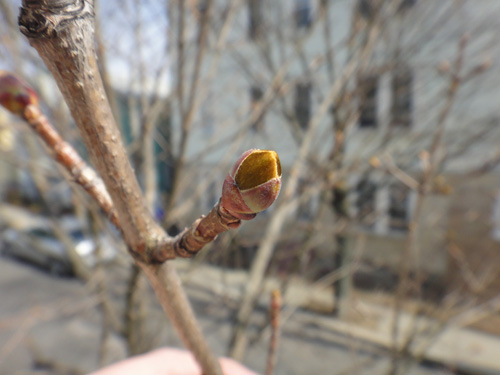 By our parking space, this tree seems to be sprouting lettuce!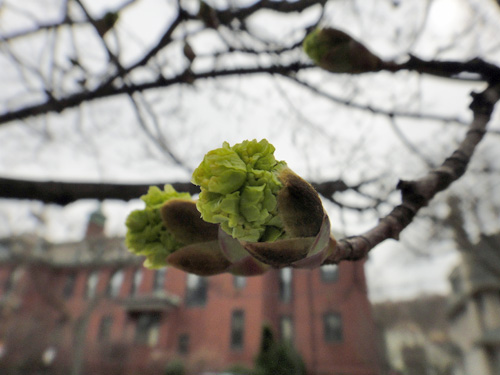 And my daughter spotted this in a nearby sidewalk cutout.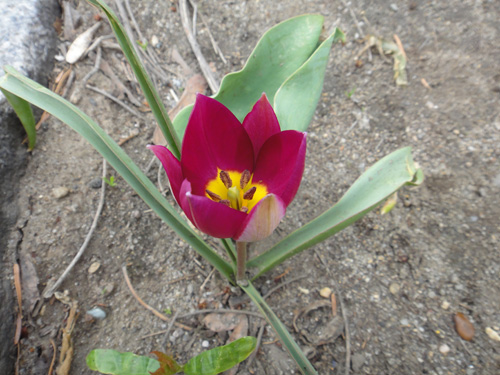 There used to be a tree in this spot, but it was removed about 5 years ago and the town didn't replace it. Looks like someone planted some bulbs in there this year.
My daughter and I have been looking for signs of spring during our regular visits to the zoo and this week we noticed that a magnolia tree had burst into bloom practically overnight.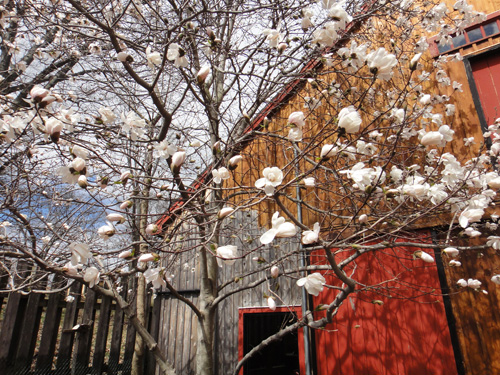 I took a picture of this same tree just two weeks ago: buds closed.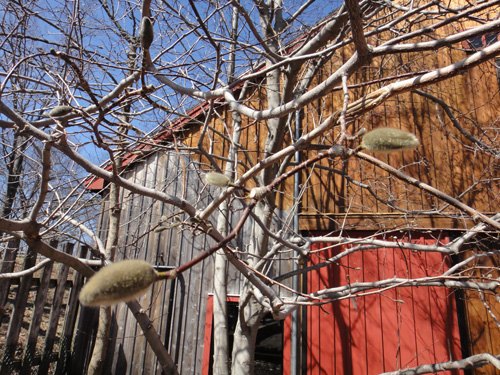 Now, there are humongous flowers.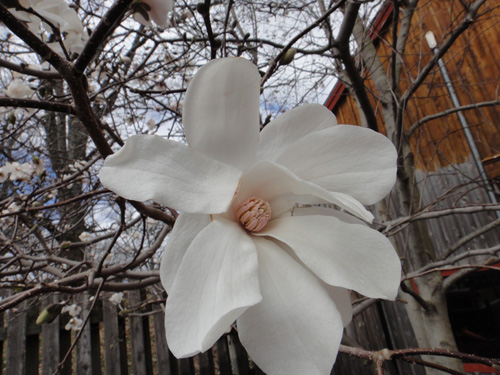 The back is even cooler. You can see how the bud opened up to reveal the flower.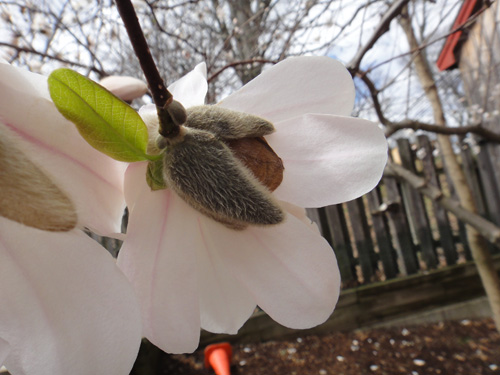 Look, it's even hiding an early green leaf back here!
Next to the tree, one of the zoo's peacocks was showing off his spring green too.