While the tips of the twigs on my tree continue to open up and
stick out little green tongues
, I've begun to notice tiny hints of green elsewhere.
Check out these buds.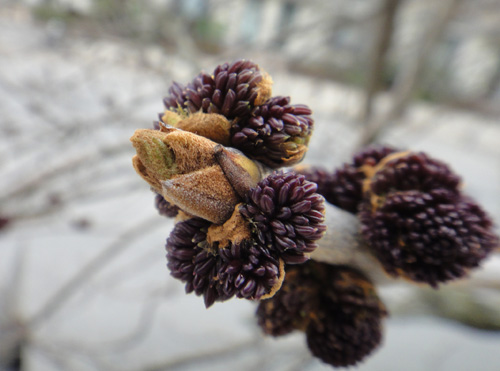 Do you see the little green patch on the underside of the top two flowers? It certainly isn't purple.
Here's another twig.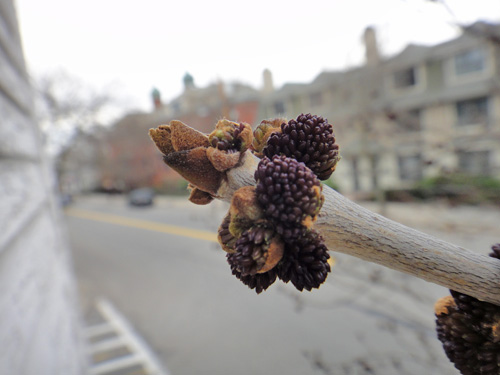 See how the tiny flower closest to the tip has green in the center? And there's also green on the base of some of the other flowers there. When I spotted this cluster of flowers, I thought it looked like a dusting of green on the flowers. I was wondering of it was dirt or dust on the underside from the street or something so I started turning the branch over and around (gently) to look more clearly at the other sides of these flowers. Guess what I found on the other side.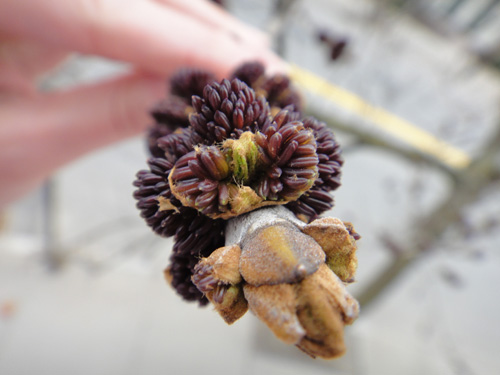 OMG! That's full on green in there.
What is that doing there? Are these turning green? Or were they green and then turned purple?
I went back to my pictures from the weekend before the terminal buds opened and I hadn't even started thinking green yet. I found this picture of a developing flower.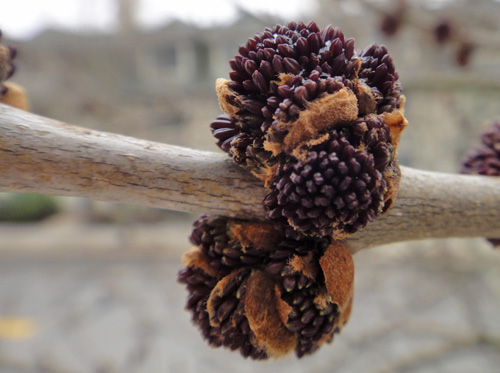 What struck me about this is the color of the tips of the tiny flower petals coming from the buds. Those on the top of the twig have purple tips, but on the bottom, the tips are green. See it?
What's that about??