Wow! Look at the changes happening on the chestnut tree down the street!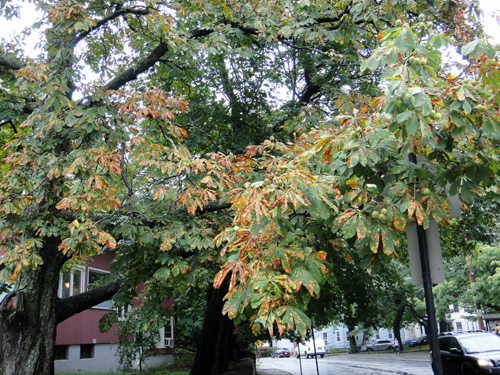 Not only are the leaves changing colors dramatically, but the chestnuts are too. They are now spotted with the brown color that they usually are when they finally fall from tree.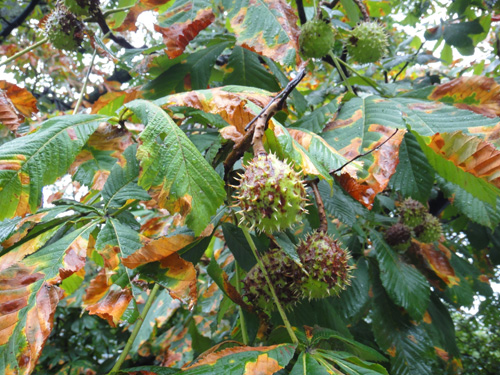 It's so fascinating how this is happening in blotches and splotches all over the leaves and fruit. And I'm amazed that the transition is so striking. There aren't any inbetween colors, just the green and then big brown bits.
This tree is so freaking cool looking right now, I can't contain myself!