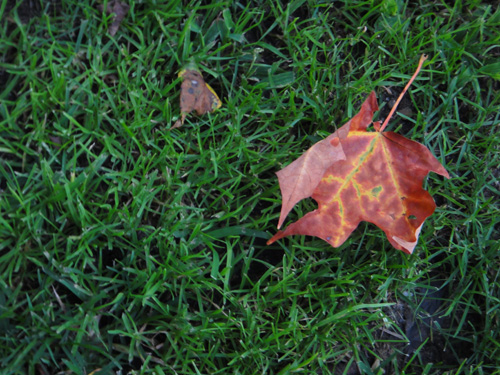 The maples around us were the first to start flowering
in the spring
. It seems they will be the first to start changing in the fall as well. Wanna watch?
Here's a picture I took of a maple on August 1st, shortly after we got back from our vacation in Germany. I was checking in on the progress of the keys and didn't notice any color changes in the leaves.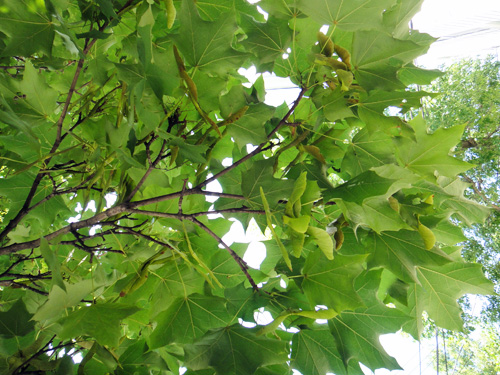 By August 16th, the wings on the keys had turned a golden brown and the green in the leaves had started to fade as well.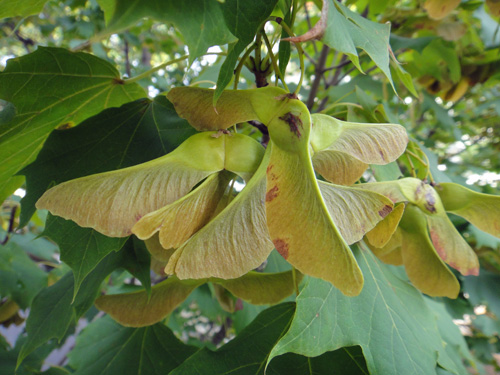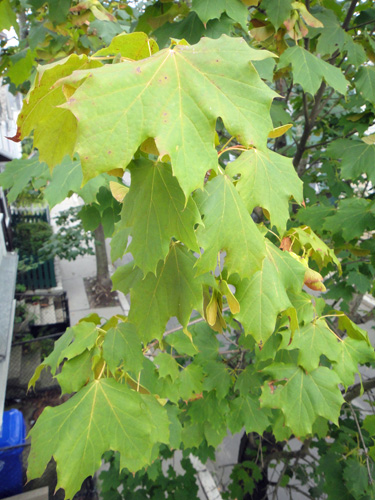 On August 26th, I spotted brown edges on some of the maple leaves.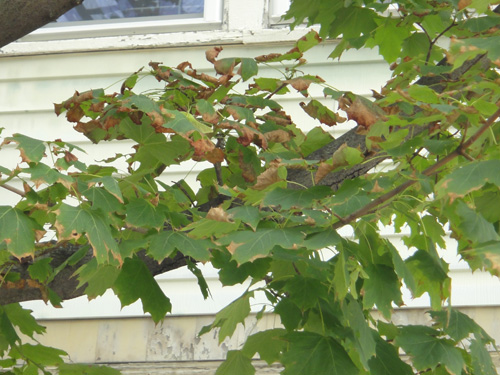 And this morning, when I sent my boys off on their first day of school, there was even more brown.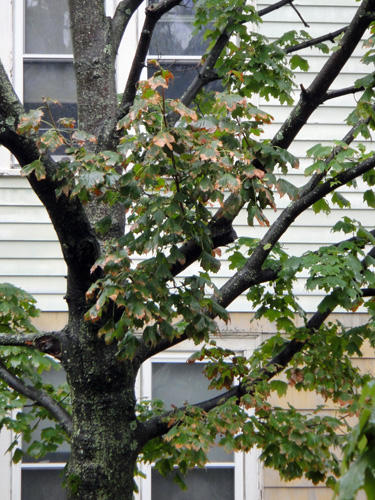 Oh yes, change, it is a comin'.