Story time, boys and girls. Today, we're reading
Someday a Tree
by Eve Bunting.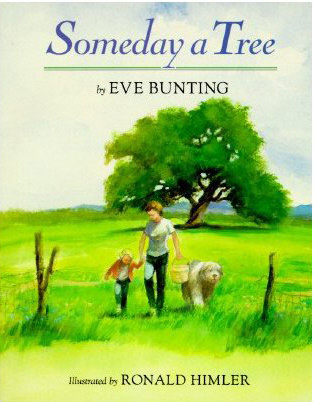 This is a beautiful and sad and sweet story about a little girl and her beloved oak tree.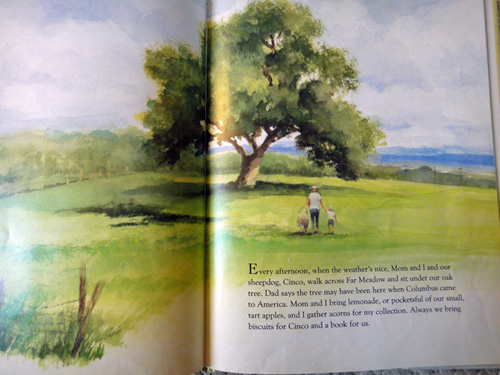 The little girl's family owns the land where the big oak tree has been growing since Columbus came to America. (Tree time is an amazing concept, isn't it?) They sit under the tree every afternoon to have a picnic or to read. Her favorite thing to do is to lie under the tree and stare up at the sky.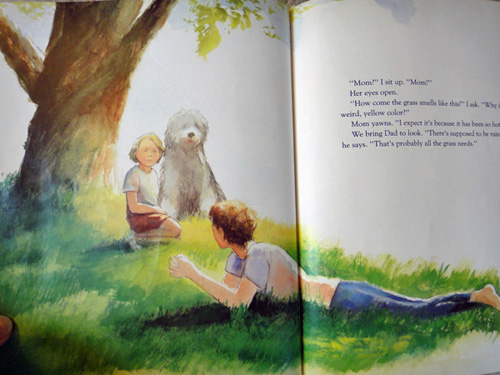 One day she rolls over and notices that the grass smells funny and looks yellow. She asks her mom, who suggests that it's been too hot and the grass just needs some rain.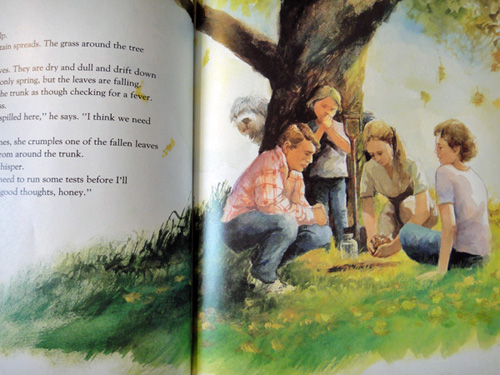 But the yellow stain spreads. The leaves on the tree are drying up and falling off, even though it is spring. They call a tree doctor, who determines that the soil has been poisoned, perhaps by someone dumping chemicals on the side of the road.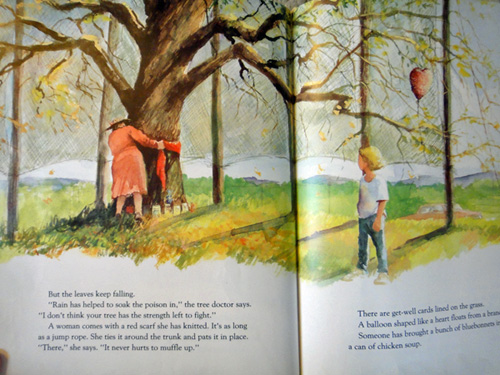 Everyone comes together to try to save the tree. The contaminated soil is removed. Parts of the tree are wrapped to protect them from the sun. Some one brings a balloon for the tree. And a woman even wraps a scarf around the trunk: "It never hurts to muffle up." But it seems that the rain has caused the poison to soak into the soil. The tree is dying.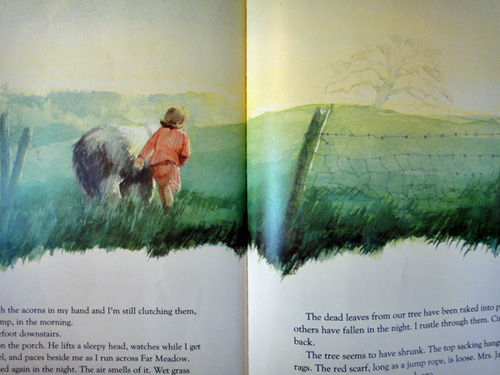 The little girl looks out her window at the tree one night, saddened by the realization that the tree won't always be there like she had always thought. Then she remembers her acorn collection. The next morning, she rushes out to the tree with her acorns.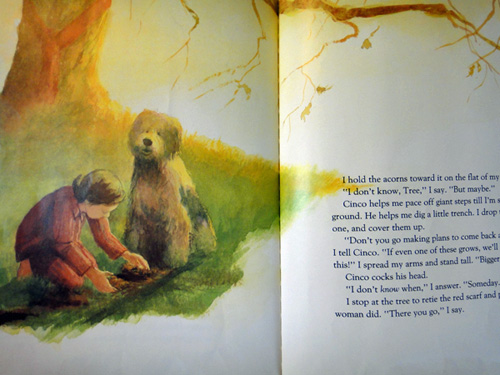 She finds some healthy ground, digs a hole and buries her acorns. She tells her dog that "If even one of these grows, we'll have a tree, big as this....Someday."