I've spent the last several days packing for our summer trip to Germany to visit the in-laws. We have suitcases everywhere! So it seemed appropriate today to read
A Fruit Is a Suitcase for Seeds
for our Saturday story time.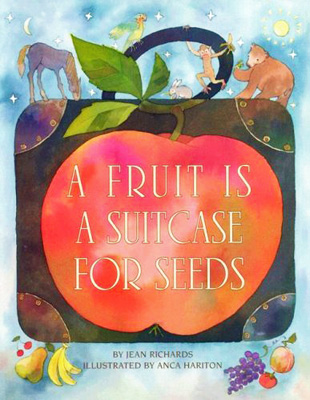 The book is by Jean Richards and is adorably illustrated by Anca Hariton. In addition to happily colored paintings of plants and their fruit, Hariton depicts little people and their suitcases along the bottom of each page. I love this image of plants packing up everything they need for a long trip. What kinds of things do you think a plant needs to grow in a new place? What kinds of things do you need?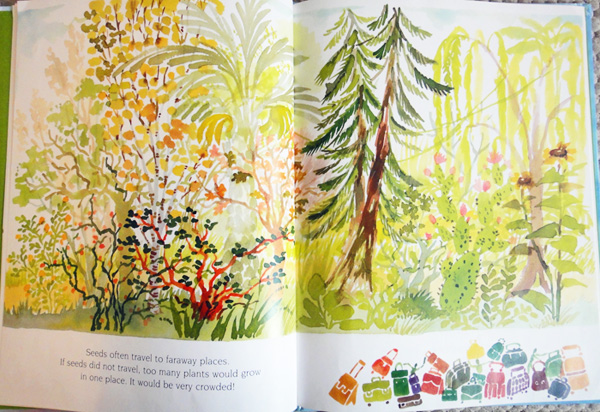 Richards tells us,
"Seeds often travel to faraway places."
Just like us. In fact, all those suitcases remind me of our pile at the airport!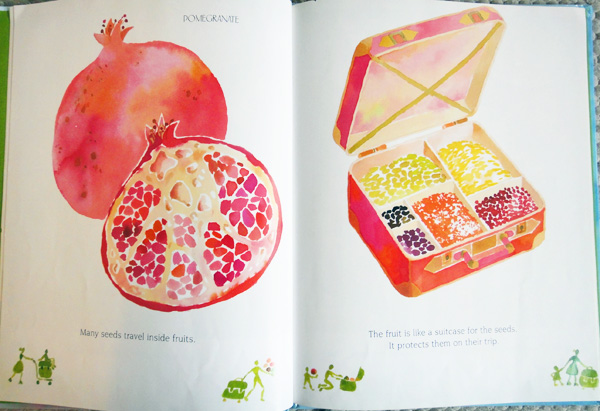 "The fruit is like a suitcase for the seeds. It protects them on their trip."
Now that is a well-packed suitcase!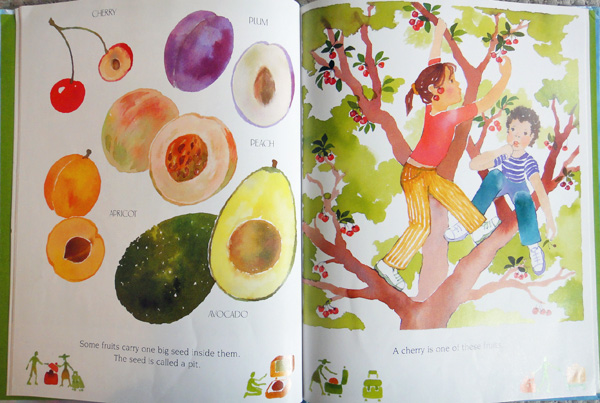 "Some fruits carry one big seed inside them.... A cherry is one of these fruits."
Look, the little people have suitcases filled with one giant seed. Do you sometimes bring one big thing with you when you go on a trip?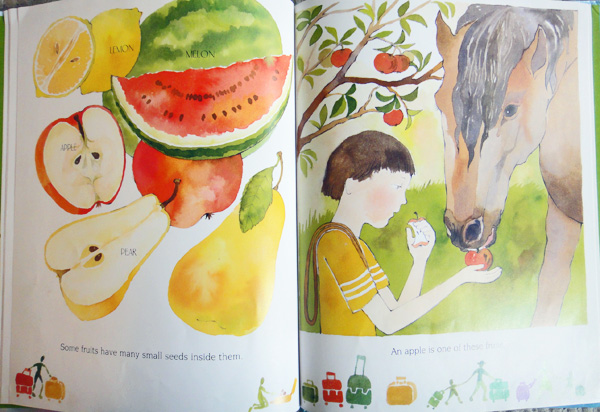 "Some fruits have many small seeds inside them. An apple is one of these fruits."
I wonder what little things the people have in their suitcases? What little things do you pack in your suitcase when you're traveling?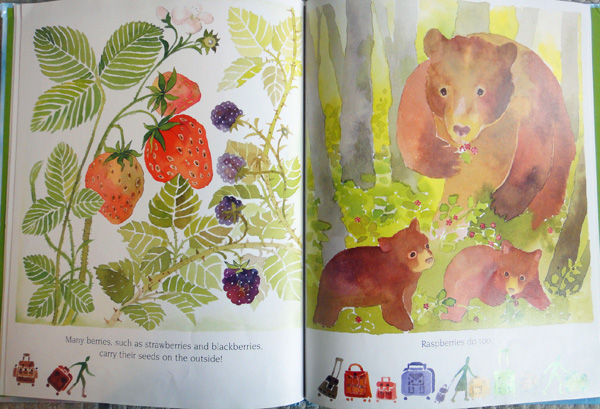 "Many berries...carry their seeds on the outside! Raspberries do too."
And now the people have suitcases with lots of pockets on the outside. Does your suitcase have pockets? What do you like to keep in there?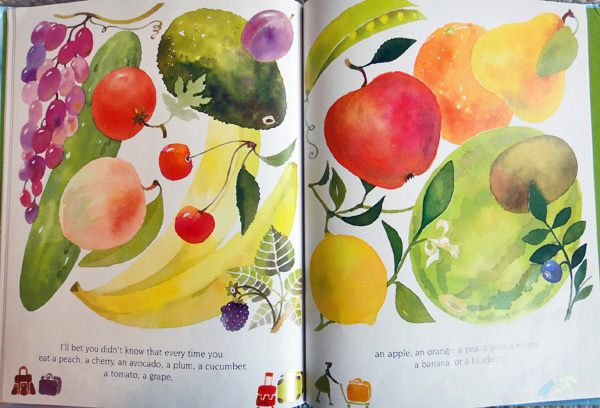 "I bet you didn't know that every time you eat a peach, a cherry, an avocado...an apple, an orange, a pea..."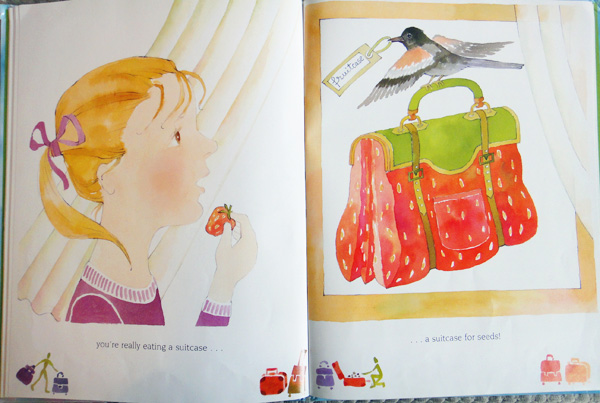 "...you're really eating a suitcase!" Because the seeds are meant to float away in the wind or water, to be picked up by animals or people, and be taken on a journey. And at the end of their journey, they'll need to unpack like the little person at the bottom of the picture. Will she have everything she needs? Will the seed? Will we?!! I've got to get back to packing....