If you're in a school, you've probably heard of Tim and Moby. And
BrainPOP
, the website full of animated educational movies staring Tim and his funny robot Moby. I've been watching lots of BrainPOP movies this summer (along with my kids) to help prepare myself for the state licensing exam requiring teachers to show knowledge of all the subjects in state curriculum standards. Don't laugh, they're great movies! Anyway, I was so excited when I found a few movies about trees!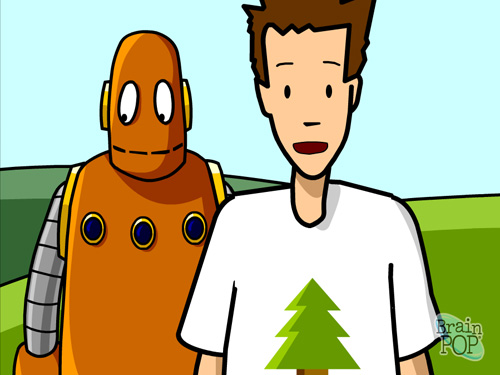 There's Tim and Moby. Tim's shirt always shows what they're discussing this time. In this movie, we learn about
plant growth
and, like all the movies, it is full of great information, presented in a clear way without being overwhelming or confusing, and always with a little bit of humor.

The movies always start with Tim and Moby reading a letter with a question sent in to BrainPOP. In this movie, a student asks why the apple tree in front of her school only has pink flowers on it and no apples.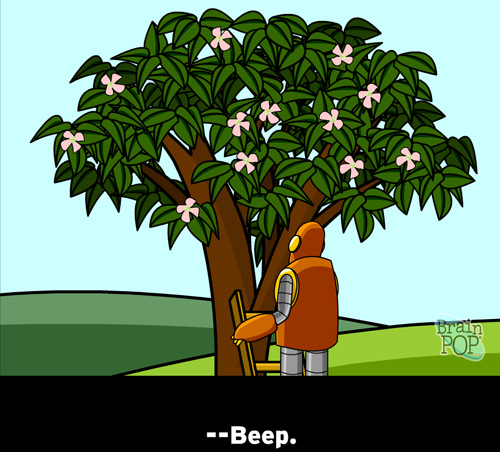 Moby just happens to be up in an apple tree (dropping applies on Tim's head) and so we take a look at the development of the tree from flowering to growing fruit and spreading seeds. Tim does most of the talking, because all Moby can say is "Beep."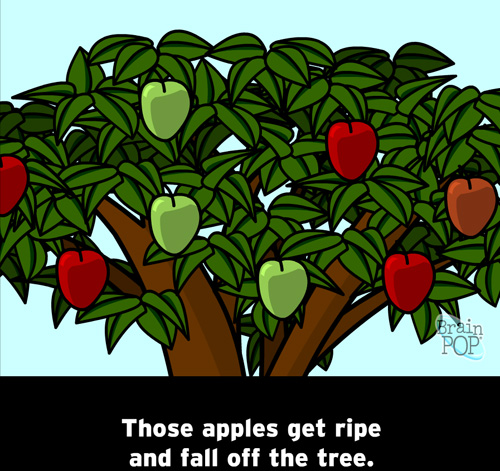 They talk about the purpose of the flower, the stamen and the pistil, and pollination (there's
a whole 'nother movie
just about that topic too!).

And they tell us how plants get nutrients. They explain the xylem and the phloem and
photosynthesis
. (Yeah, I could use a refresher on how that works too. Luckily, there's a movie on that one also!)

And they even show how animals can help out with seed dispersal.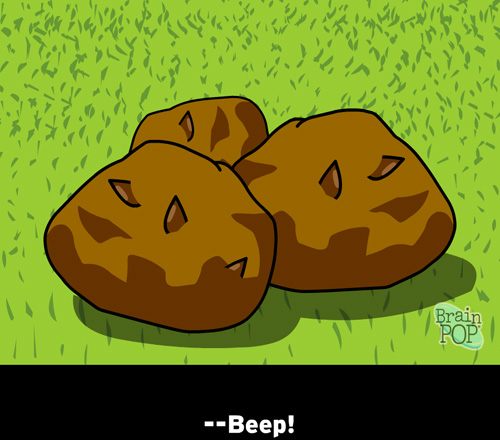 I think Moby is saying, yuck!
So, bad news is, you've gotta have a subscription to see these movies. But, good news is, your school may already have one. You can ask your school librarian. You can also sign up for a free trial and watch all the movies you want for 5 days! And then tell your school librarian that your school needs a subscription. Also, there are about 20 free movies. They are awesome (but they're not about trees).
For younger kids (grades K-3), there's
BrainPOP Jr.
, which my 4 year-old LOVES. And one of the free movies on BrainPOP Jr. is about forests. So
check it out
!
In BrainPOP Jr., Moby is in school with Annie. In each movie, she gets to thinking about something and poses questions to us, which are written on a little notebook next to the movie. Each question stays up there until she is done talking about it and then she poses another, related question. In this way, each movie gives younger kids a broad, but accessible introduction to the topic.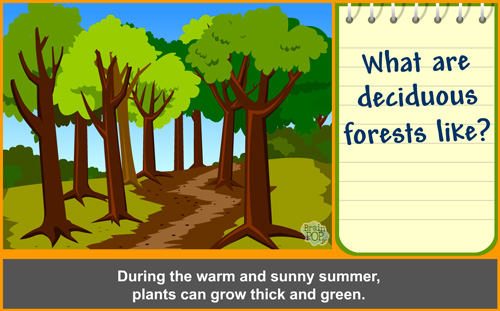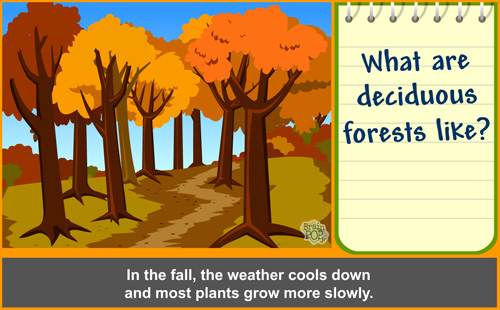 There's even a
BrainPOP in Spanish
! One of their free movies is about
ecosystems
. I'm sure there are bound to be some trees in there! But, um, I don't know any Spanish, so you'll just have to let me know....