We are all hunkered down here in New England with our flashlights and our extra water, waiting for Hurricane Irene to pass through. The rain came down hard last night and now we're getting the wind end of things. We're surviving pretty well so far, but it sure is rough on the trees.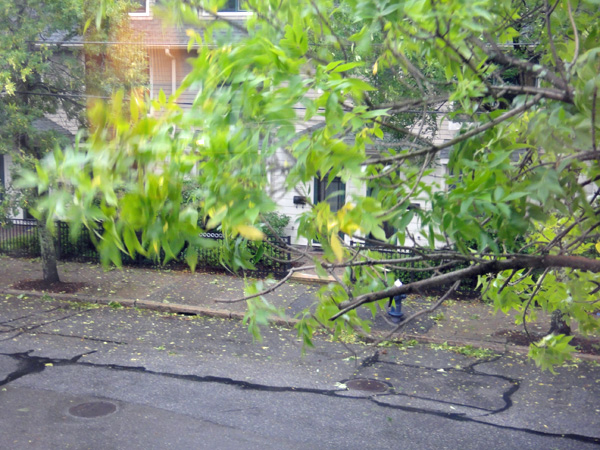 The branches are being whipped around a lot. Poor little things. It's good that
the man with the pointy stick
came and cut off the low-hanging dead branches from my tree last week though. Those things would be down on the street with all those leaves now for sure.
While we're riding out the storm, I'm reading my sons' issue of
Kids Discover magazine
about hurricanes.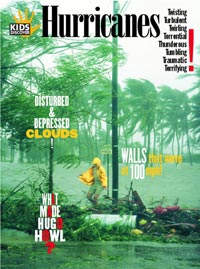 Kids Discover tells us that we can judge the strength of the wind in a storm by looking at how much it is bending the trees.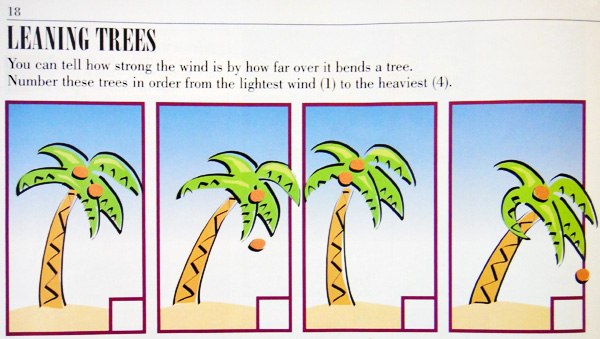 I'd say my tree looks like the first picture. Not straight, but things could be a lot worse.

Best of luck to everyone out there in the storm's path. I hope all your trees are still standing when everything's done!