On May 3rd, I started watching a small leaf develop on the twig closest to my window. Back then, there were two pairs of leaves in the cluster (each only about 3/4" long!) and -- something I hadn't noticed before -- also a thin bundle of green in the center.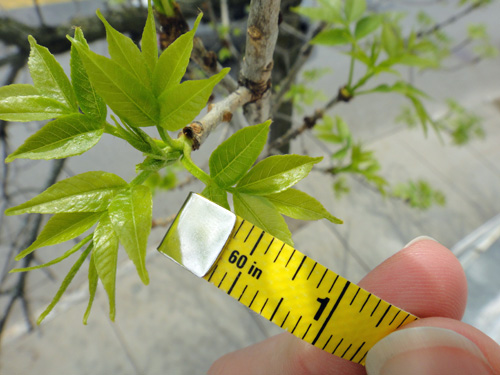 That little bundle in the center has now developed into a new pair of leaves in the cluster.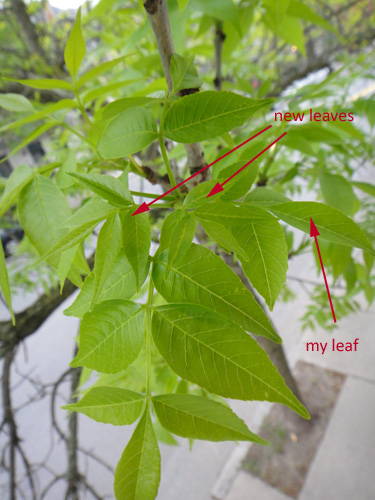 I wonder how many pairs of leaves are going to be in one cluster.
How many leaves can there be in there?!
Let's start at the beginning.
Twelve days ago
I discovered a new leaf cluster just starting to open. On that day, there were two leaves (each about 1/4" long) and a pair of smaller microleaves.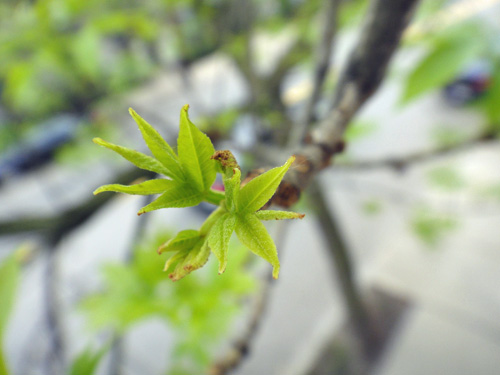 I think these little microleaves are the "wings" I'd noticed stretching out the buds when leaves first started to appear on my tree
in April
.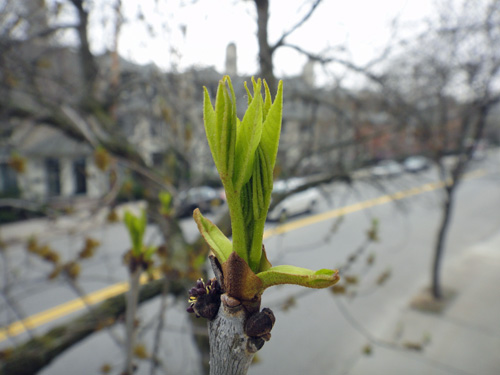 I don't think these have developed into leaves. Maybe they're like the strange leaves that I saw on
my son's bean plant
that came out first but didn't ever turn into true leaves.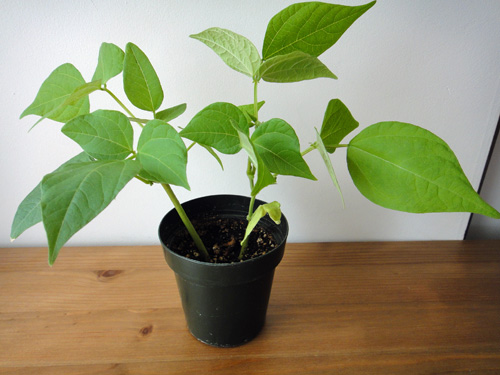 bottom right: the lighter, poorly formed "leaves" that appeared first
The book
A Seed is Sleepy
also showed these strange first leaves on a bean plant at 4 weeks.

I think these are
cotyledons
, which are sort of embryonic leaves. So, these may be a kind of starter leaf for the plant.
Sure enough, twelve days later, those microleaves haven't developed at all, while the other leaves have almost tripled in length.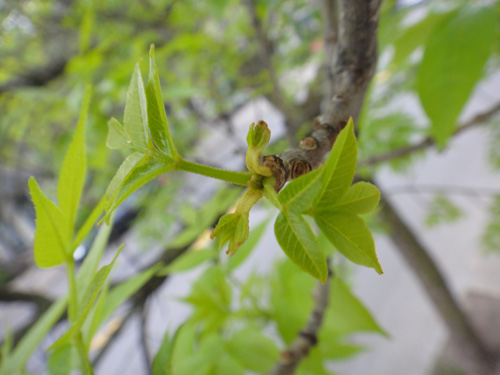 But look! In the very center there is another little tiny green tongue starting to peek out!
Will that be another bundle for another pair of leaves??
When I look at the largest leaf I've been watching, I can see that it is in a cluster with five pairs of leaves.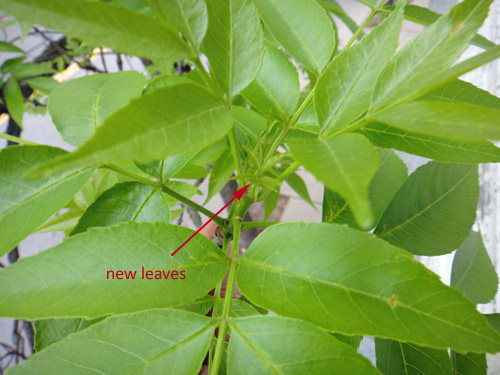 When I started watching it, it had three pairs and a small bundle in the center.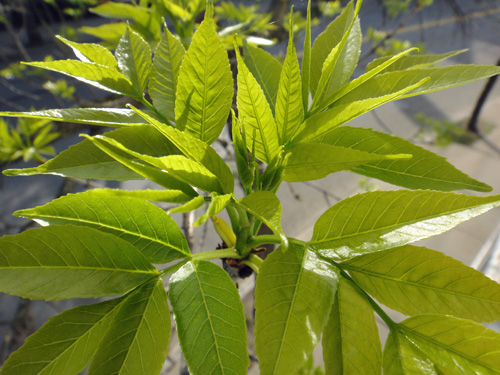 Looking really closely at the newest set of leaves, I noticed something else...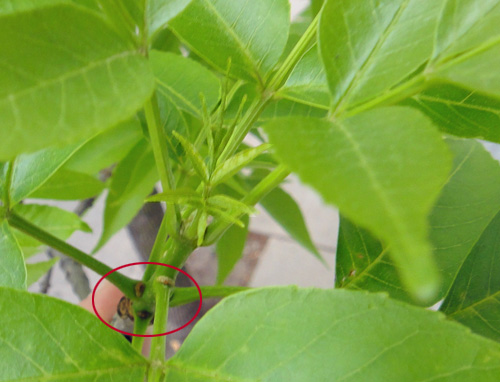 They look like little buds right at the spots where the leaf stems branch off of the main shoot.