And right on time, the swollen buds from
three days ago
have started to open!!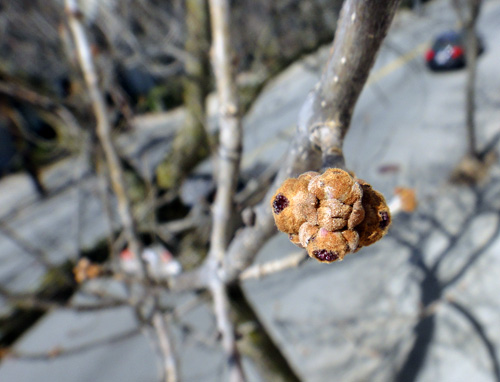 Little purpley things are in there!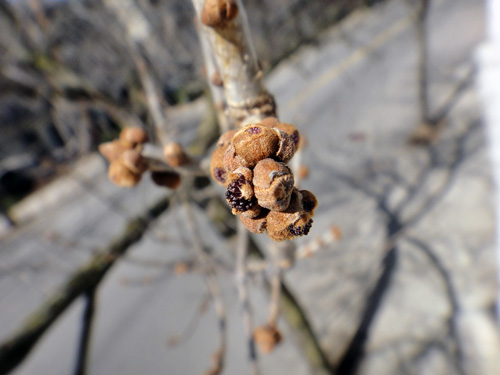 They look like they could be teeny tiny seeds or the beginning of flowers. They're all bundled up in there and seem to be poking through the center of each swollen bud. This! is! so! exciting!
Here's one that is just about to crack. You can see a little dark spot at the center of the buds here, where the little purple seeds will soon be poking out. It's like watching a baby chick hatch. Come on, you can do it!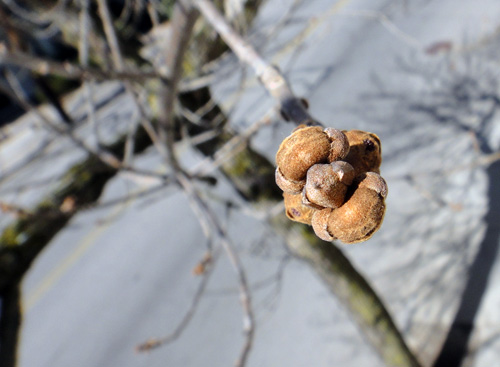 The lateral buds along the side of the branches are opening up too.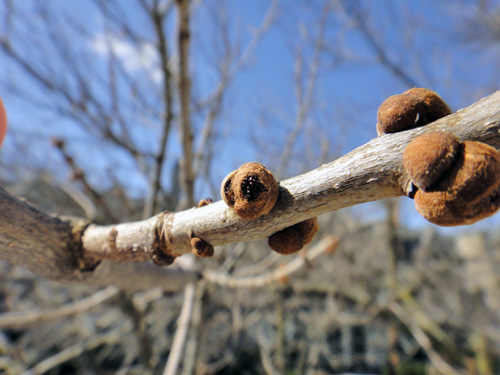 If you look real close, it looks like the buds are even fuzzy.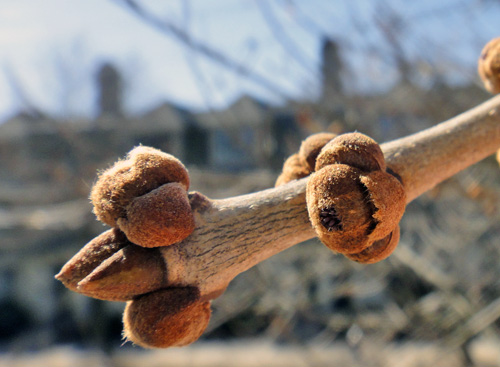 They are so different than they were
just two weeks ago
. And what a change from the buds on the broken off branch I found in the snow
a month ago
.
Hello spring!