It's only the second day of summer and already the leaves on my tree are starting to look old.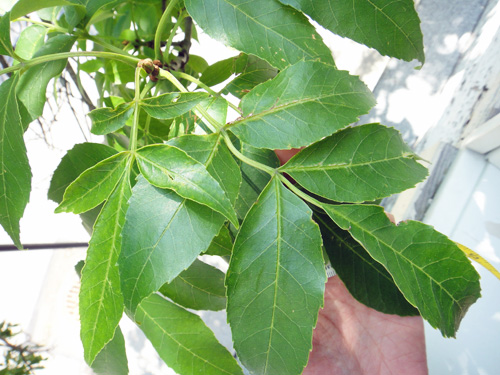 The edges are curling and wrinkling.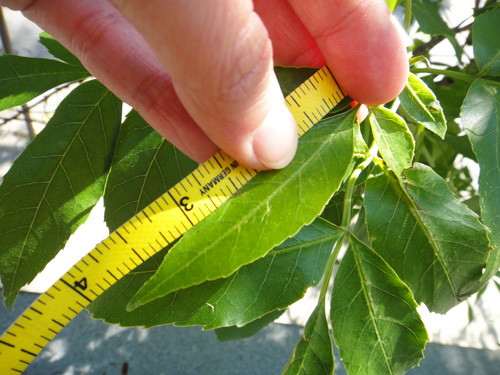 Most of the leaves I've been measuring seem to have stopped growing (like this one above). The longest leaf I can find is almost 8" long though!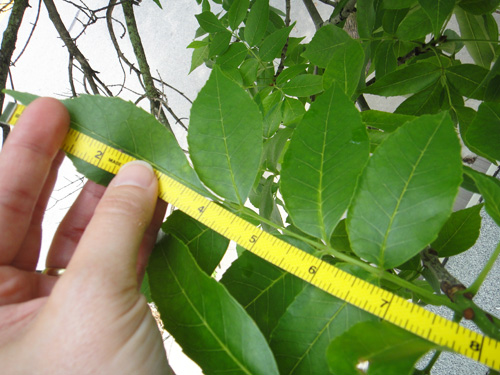 And look at how much darker they are now than they were when they first developed (the picture below is from May 3rd).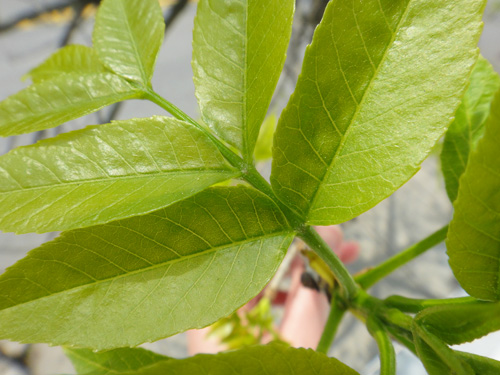 Awww, they're all grown up now. Sniff. Sniff.