Lookie how the ash tree leaves point up now.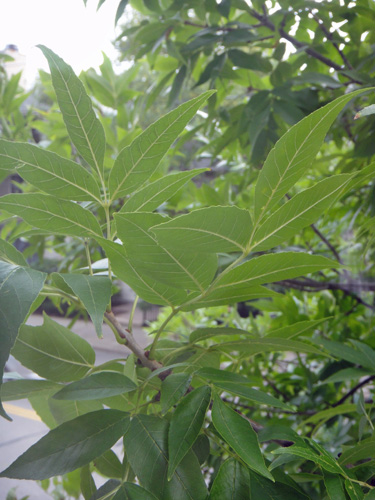 They're like this all over the tree and on other ashes around the block.
Are they fighting for light now? Is this about competition or reduced sunlight? Or has reduced sunlight brought on a little friendly leaf competition? Are we approaching desperate times for these leaves?
The signs are there that the leaves won't be around forever.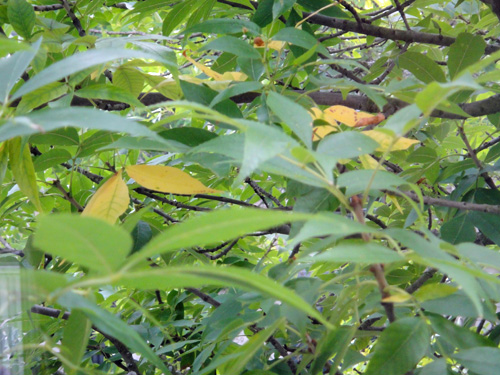 There's actually already some yellow leaves in there! Changes are coming, that's for sure. I wonder if these leaves are really changing early, harbingers of what is to come, or if they just didn't get enough light or water and are dying.
I feel like I did back in
early March
, always asking
'Is this the start of something? When will fall begin?'