Remember
the beautiful flowers of the horse chestnut tree down the street?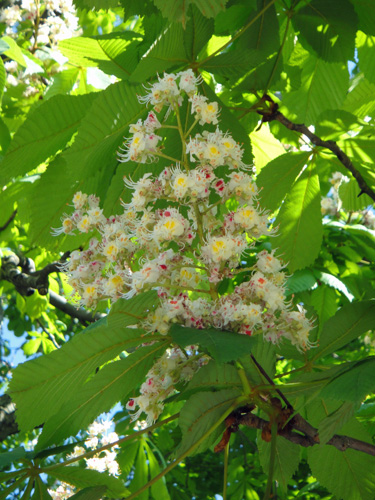 I walk by the tree when I bring my kids to school each morning and pick them up every afternoon. After having seen how quickly other trees had lost their flowers, I'd been watching the lovely blooms of this tree to see how long they'd last and what would happen next. Early this month, the tree began losing its flowers.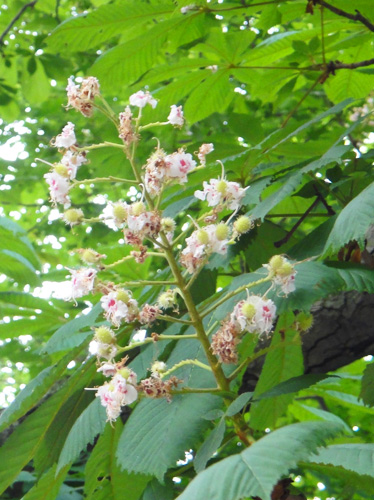 But, interestingly, just the red ones. While the flowers with red centers were shriveling up and falling off, forming piles under the tree, those with yellow centers were still on their stems. The white petals with their eyelash-like thingies were falling away, leaving only yellow-green balls with a single filament sticking out. Five days later, there were no more signs of the red flowers at all.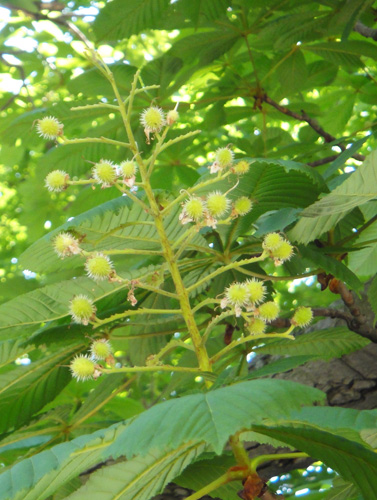 So, are these the female flowers? Is this the fruit developing?
You know, I've seen pictures of chestnuts where the spiny outer casing is green, just like these little things.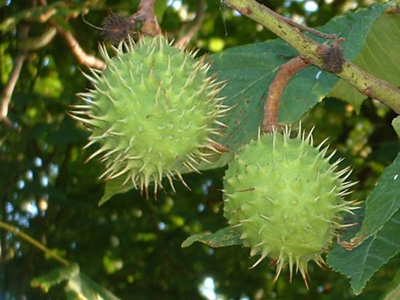 Are these little flower centers the beginning of chestnuts?
They sure look like it!