I was away over the weekend, so we're having a special edition of Saturday story time on Monday. And on a special note: this is my 100th post here on the tree blog! We're only in mid-June and still have summer and fall to see, so I hope we'll have a hundred more posts before this blog has run its course. But now, on to the story...
This week's story,
A Tree Is Nice
by Janice May Udry and illustrated by Marc Simont, won the Caldecott Medal in 1957. It looks at trees from a child's perspective, explaining their appeal in a child's terms. Why do we like trees, the book asks. Well, trees are nice.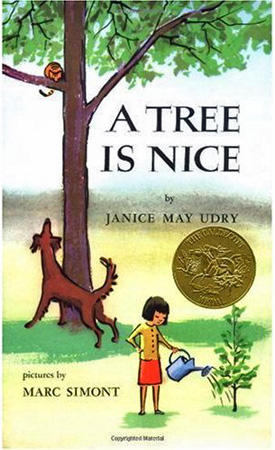 They fill up the sky.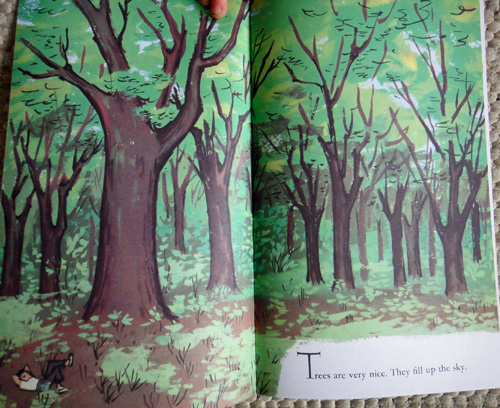 And make everything beautiful.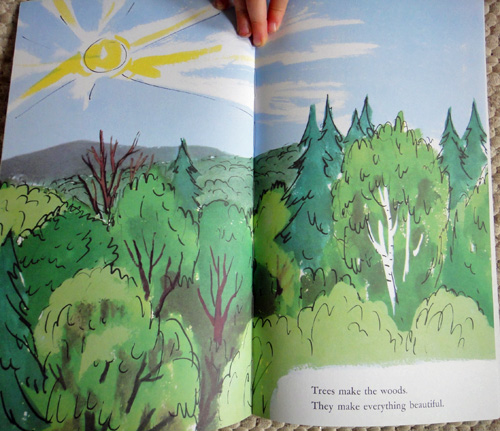 Even one tree is nice.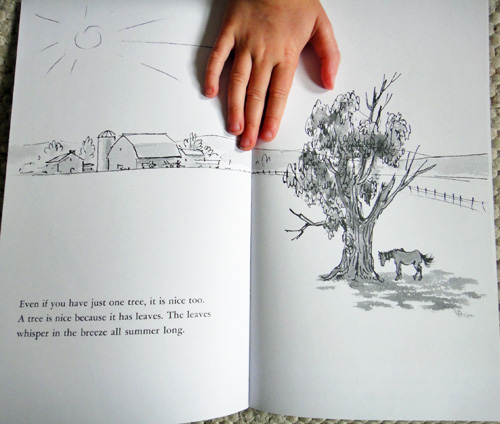 Because it has leaves that whisper in the summer breeze and then fall into playful piles in autumn.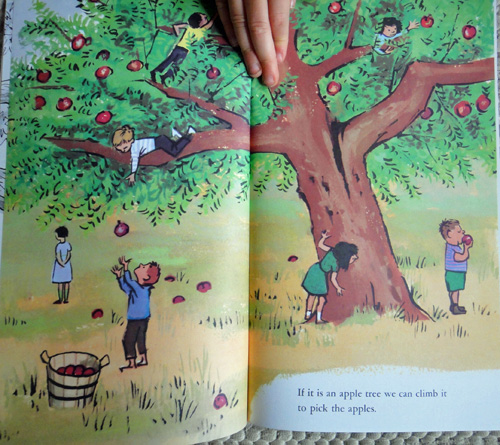 A tree is nice because we can climb it, we can swing in it, and we can sit in its shade.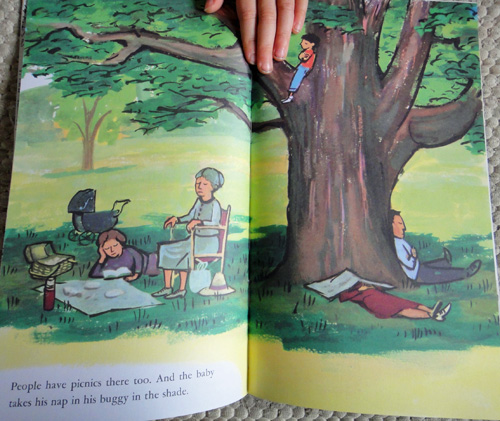 A tree is nice for a house too.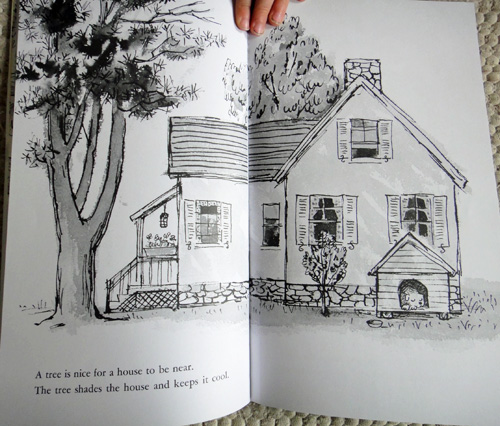 But most of all, a tree is nice to plant.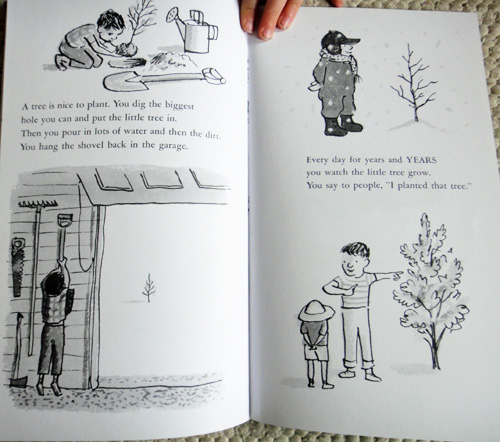 You say to people, "I planted that tree." They think that's nice, so they go home and plant a tree too.

Have you ever planted a tree? I think that's something the tree blog needs to do before we're through.