Tomorrow is the first official day of fall, but
the maples
and
the ashes
haven't been waiting for the calendar to change. The ashes have been particularly interesting to watch because the changes so far seem to be different for
the boy and girl trees
. Here's a picture of three ashes across the street.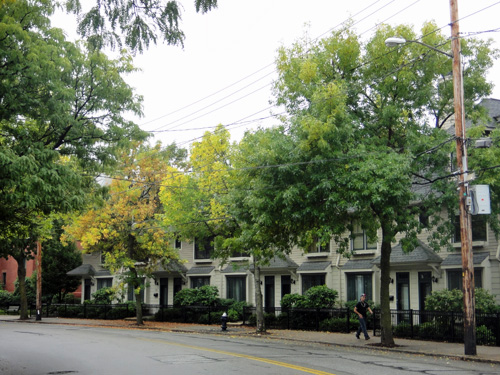 The one in front is a male ash tree and is still almost entirely green. The one in the middle had both male and female flowers and is yellowing only in certain areas (
the girl parts??
). The last tree in the group is the girl. She started yellowing long before the other two and has orange leaves now. In fact, she's so far ahead that she also has a litter of fallen leaves beneath her!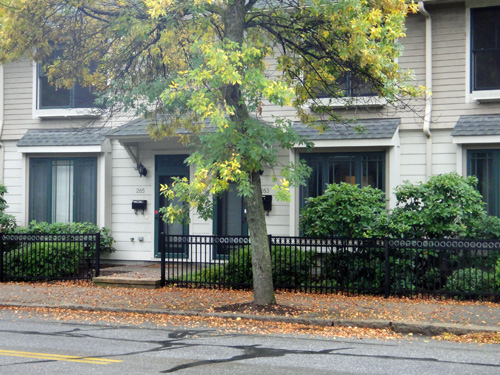 There's nothing under the male trees. This reminds me of the spring, when the boy trees dropped all their polleny flowers everywhere and were surrounded by
droppings
, but it was nice and clean under this girl tree. I guess it's her turn to be messy now!
Farther down the street, the handsomest ash in the neighborhood is starting to yellow.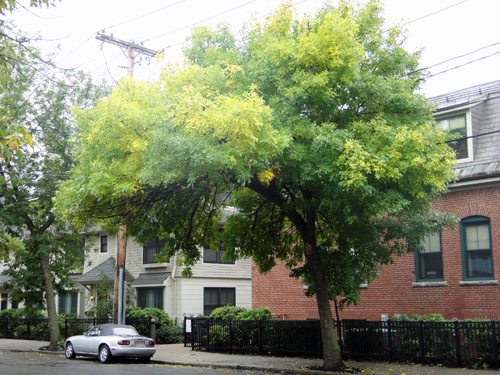 He has by far the fullest canopy of all the ashes around and was
early to get his leaves
. He's also on the earlier side amongst the boys to start changing colors.
Hmmmm, interesting.
As for the girl down the street, who I've been following since she started making fruit
in May
, she's way ahead of any of the ashes around our house.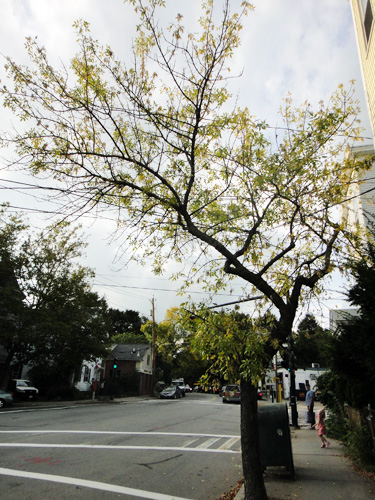 She has lost so many leaves! She's still holding on to her seeds though.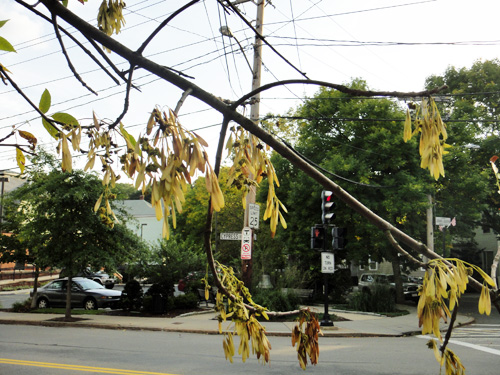 Wait, I think there are some of them down below, hidden among her leaf pile.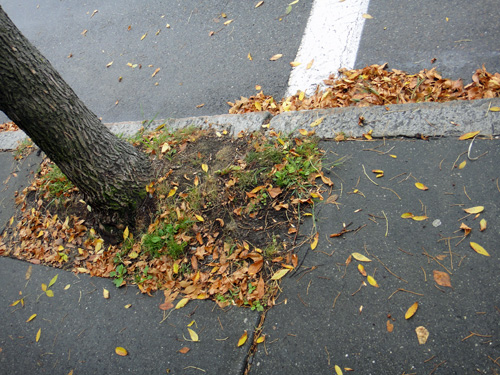 So is the tree losing everything all at the same time? Leaves and seeds?
Oh boy!
And, last but not least, my tree. There were a few signs of early yellowing that I spotted last week.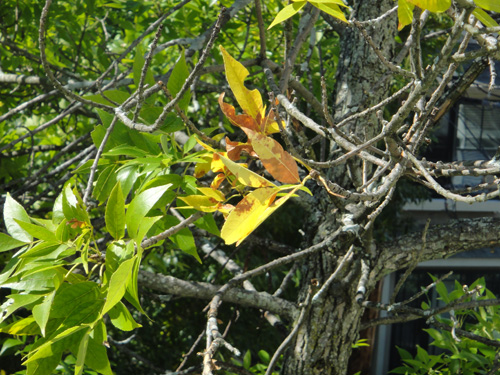 A few leaves up close to the window and an entire twig out farther away over the street.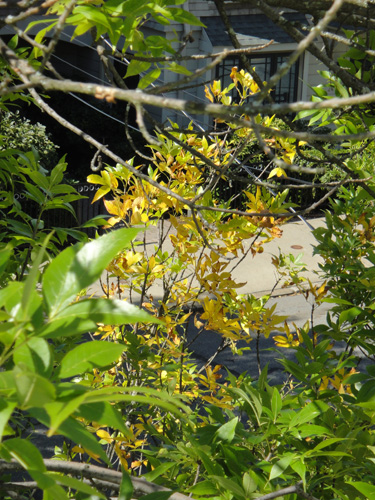 And today, he looks ready for fall's official arrival tomorrow.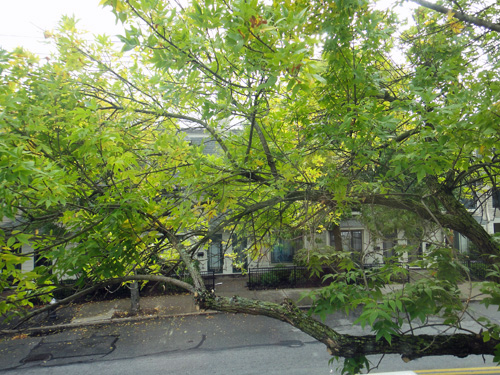 The green is fading. The yellow is coming. (
From the street side...I wonder if that's important.
) Seems like my ash trees are very punctual. The flowers started to pop out of the buds on
the very first day of spring
and now the leaves are changing colors at the very start of fall. I like that in a tree.