Last week
, I noticed that the girl ash tree across the street was starting to look a little different from the boy ash trees around her. Some of her leaves were lighter. Well, now they are positively yellow!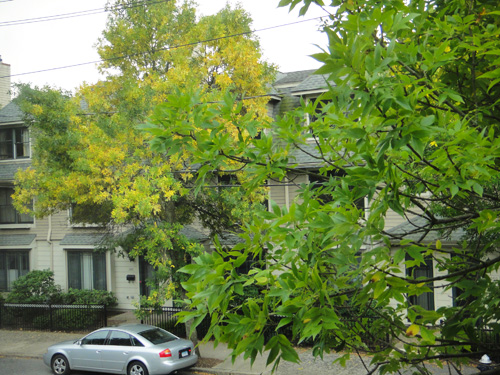 That's my still very green boy ash tree in the foreground there. What a difference! You can see that there are one or two little yellowish leaves on my tree, but that's it.
Here's the girl again and the (mostly) boy tree next to her.
He's the tree I mentioned
last time
with both female parts (samaras) and male parts (galls). He's got a little color on top, but there's still a marked contrast to the girl next door.
I'm so excited for fall!