So we were on the way to the playground last week and some neighbors told us to watch out for one of the trees. It was leaning.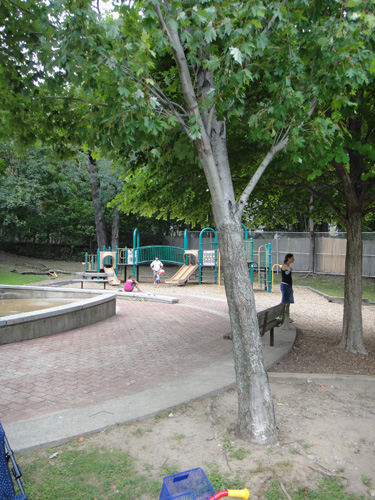 Oh yes, that is definitely not how that tree used to look! And when we looked down at the ground beneath the tree, we could see the roots coming out of the ground.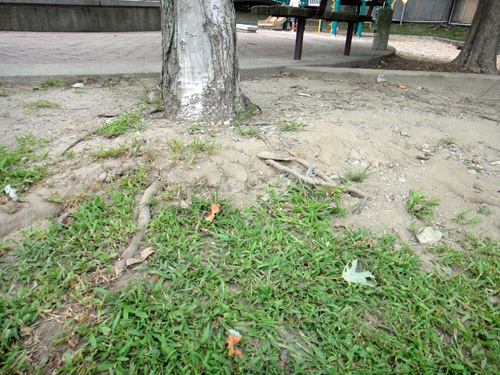 Uh, those were not there before. It looks like the tree just can't hold on anymore.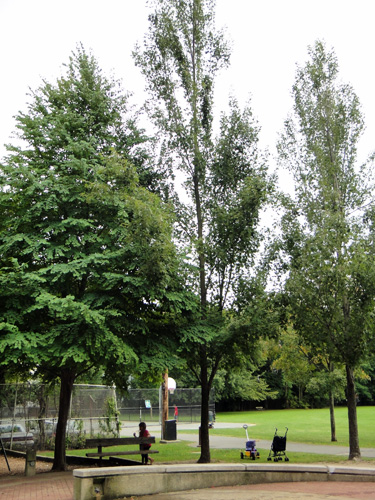 OK, people, do not stand here! That middle tree is gonna go down and it's coming this way! Evacuate!
The neighbors mentioned that they had called the police, who told them they weren't tree people and didn't have any police tape to rope off the area (what, they don't carry that stuff around?), so there was nothing they could do. So we all just played on the playground and hoped that a predicted storm that night would knock it over.
We didn't make it out to the playground for a few days, but when we returned there was no more tree.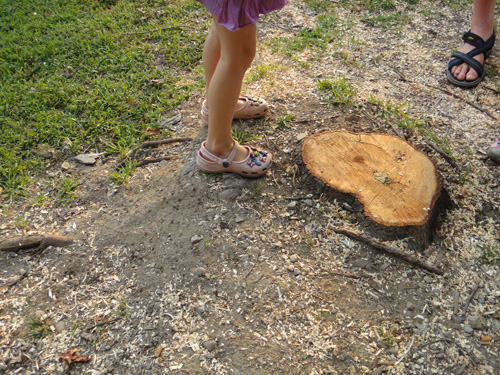 No storm did that. Looks like "the tree people" (maybe the Department of Public Works?) came and took care of the problem. But what do we do with one less tree? My daughter had an idea.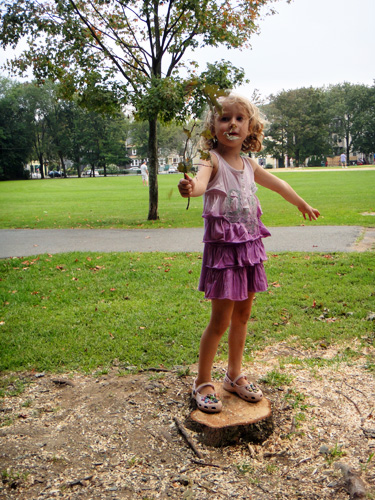 "I'm the tree, mommy!"
Elsewhere on the playground, I spied some other signs of a fall coming: RED!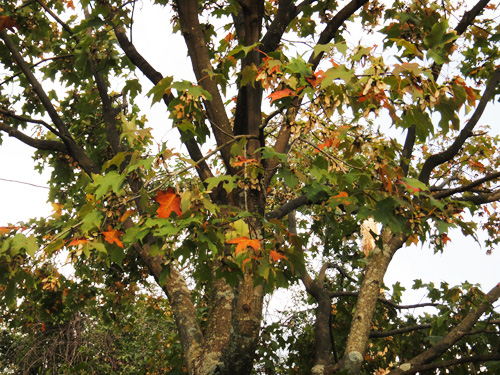 The maples are turning.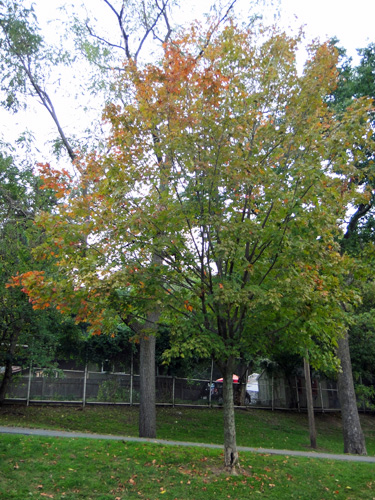 Love.