Last week
, when we last checked on the leaves of my tree, the little green pistachio tips had just started to open, sending out two tiny green wings.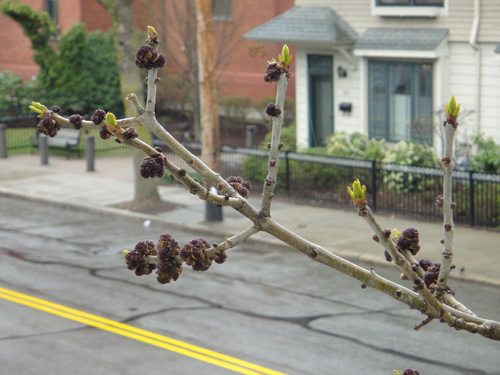 Two days later, the wings had stretched out so much that the buds looked like little webbed duck feet.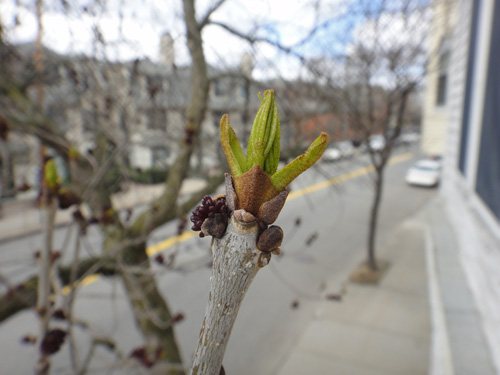 (It occurred to me that this structure - a vertical line in the center with two lines coming out at a 45 degree angle on either side - is the exact same structure of all the branches. It was
one of the first things I noticed
about my tree and inspired
my husband's logo tree drawing
.)
Yesterday, the center part of the buds started to uncurl just enough so you could begin to recognize tiny leaves in there.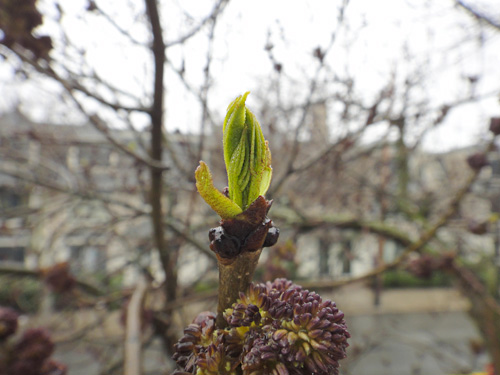 It looks like three or four leaves huddled together.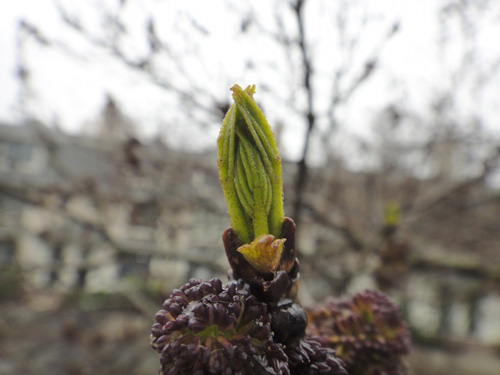 You can see a leaf right there in the center. The leaves on the sides look like hands holding it. Beautiful.
And just this morning, in the corner that gets the morning sun, I spotted one bud where the leaves were beginning to separate from each other and unfurl in what looks like a spiral shape.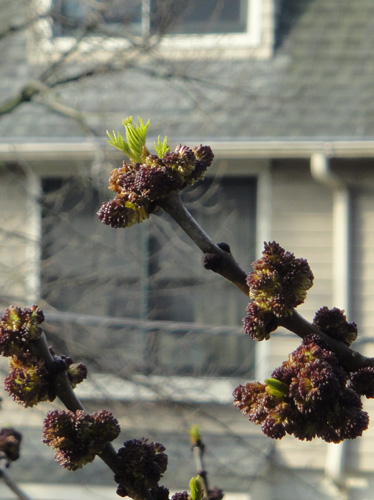 Yippee! I wonder how many leaves are going to be in there. I wonder how big they'll be. Not too much longer now!