I've been watching the little purple flowers on my tree turn green.
At first
, I thought there were new green flower parts growing beneath or behind the purple bits. Then,
as things got really green
, it seemed like the purple was falling off or opening up, leaving all the green behind. But then it rained.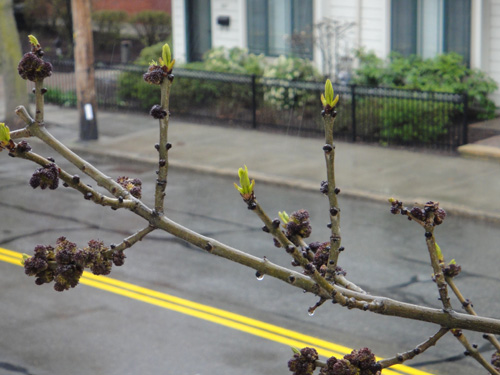 Hmmm. The rain always reveals the tree's secrets and this time, the rain made the flowers purple again. Weird. That makes no sense. I decided that since the rain always makes everything on the tree look darker, the flowers still had some purple in them and the rain was just washing out the light green color.
Today, two days later, the green is back. And how!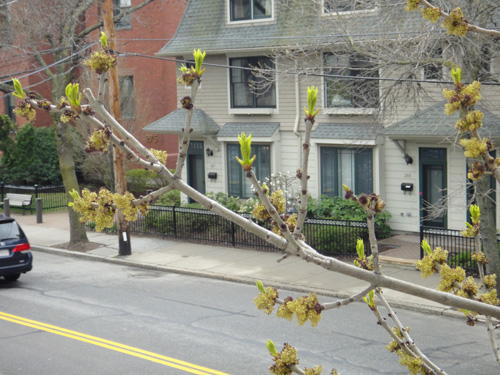 Woot. Purple gone; green on!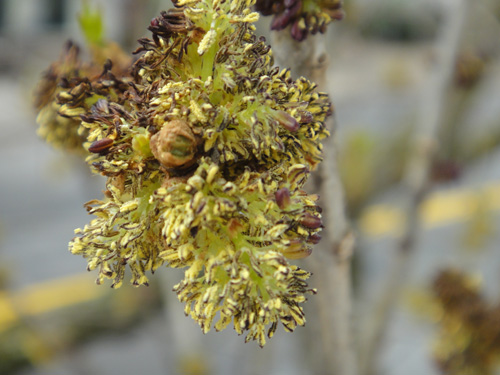 The texture of the flowers has changed a lot too. When they were just out of the buds, they were firm like a koosh ball. Recently they've felt more wispy and flowery. So I thought I'd see what they feel like today now that they're all green.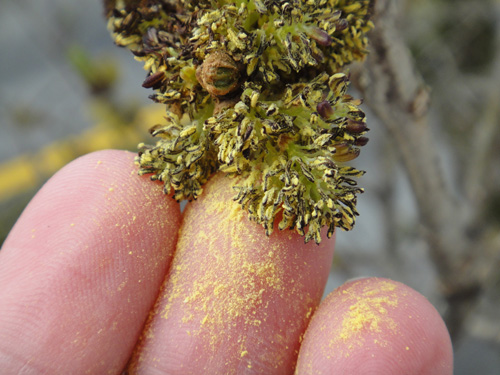 OMG. It's pollen! THE GREEN IS POLLEN! How did I not see that coming? I was sure the flowers themselves were changing color. But that yellowy-green pollen just brushes right off. And it probably washed off that one day in the rain.

Geez, I hope I'm not allergic to ash tree pollen.