The little green pistachio buds at the tips of the twigs of my tree are growing like gangbusters! Here's how my twig looked on Friday the 15th.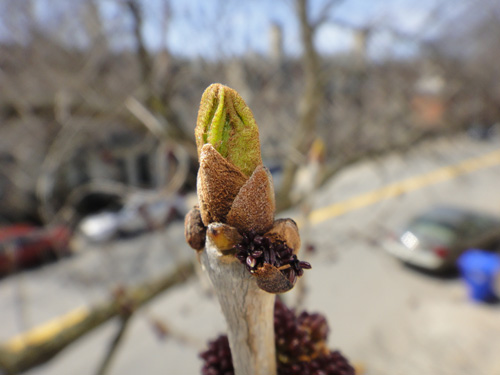 And on Sunday the 17th, it opened up!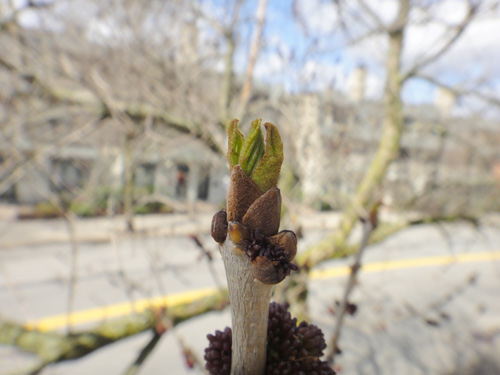 And today, it's opening even more!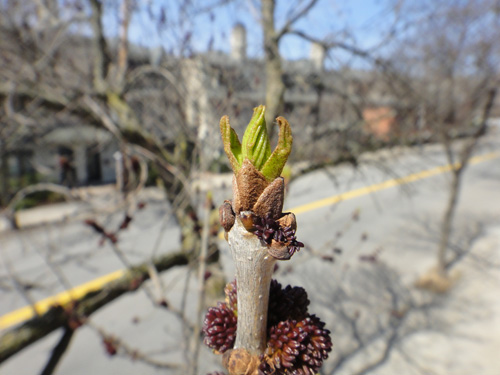 A close look at that center section really makes me think there's a leaf in there that is going to uncurl itself. Or maybe it's like an onion with many layers of leaves that will continue to pull away from the center like the first two have.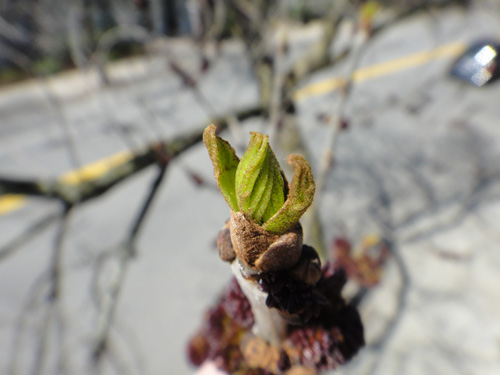 It's cool. That's for sure.