As I've been watching the progress of the buds on my tree, I've noticed that the bud on the tip of each twig isn't opening. It's just as pointy and as closed as ever.
A few weeks ago
, I wondered about these terminal buds, speculating that maybe instead of opening up, they were getting longer. I couldn't really tell then, but now I think they just might be. Well, the buds themselves aren't getting longer, but I think the twig might be growing right under that terminal bud. The bud seems to be farther away from its little sidekicks there.
Check out the tip of this twig. This is how it looked over the weekend.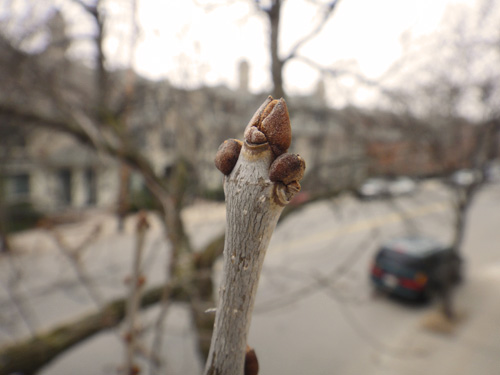 And here's how it looked two weeks ago on St. Patrick's Day.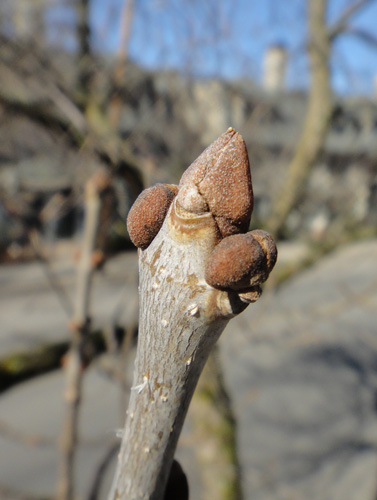 Well, it's not obvious, but I feel like it has grown a bit.
In order to test this theory, I took baseline pictures of the tips of three twigs. I'll try to take pictures of them regularly so I can really compare.
Here's the tip of the twig closest to my window taken over the weekend.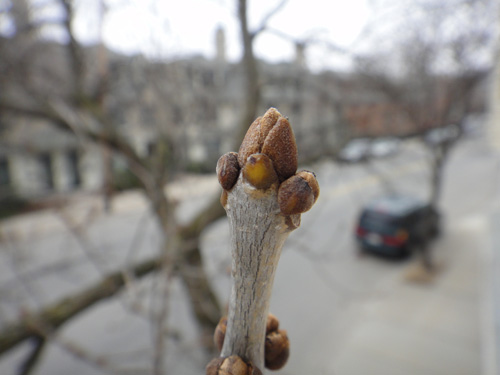 And here's that same twig tip on March 17th.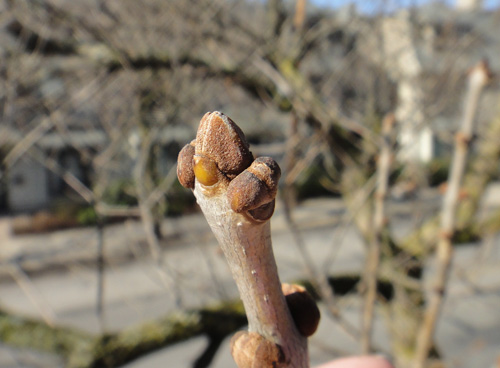 Dunno. Maybe. Maybe not.
Here's one more taken yesterday.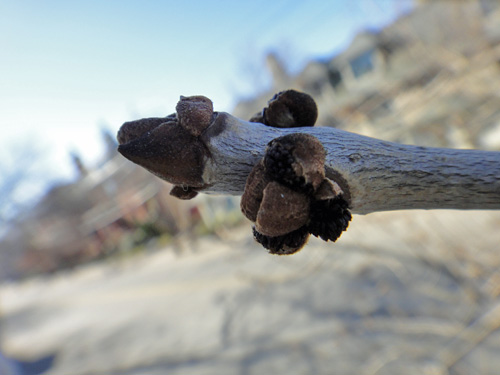 And the same twig on March 17th.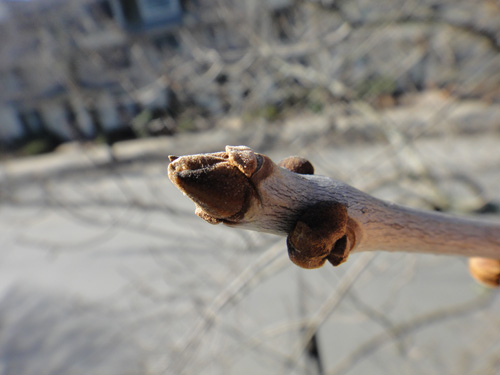 Well, it's just a theory!