Apparently, a watched tree never sprouts. Despite my hyper-vigilance, I can detect no sprouting currently going on in my tree. (Frowny face) But there is some sprouting going on in the house! My son, S, is doing a little science experiment. He helped out in my science class (the one I'm writing this blog for) and got to plant a seed and bring it home. He said his seed looks just like "a Mexican jumping bean" and he couldn't wait to see if it would grow. After a week, we spotted this.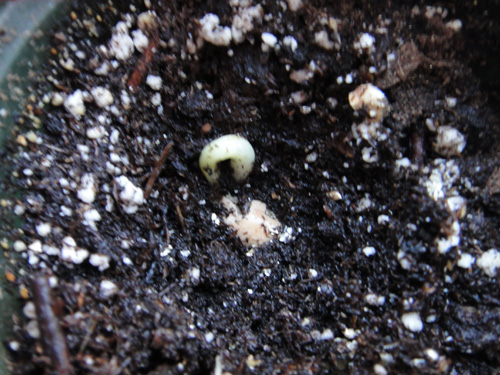 Yay! That's the little bean in the center with this stiff, curved sprout coming out of it. A few days later, and....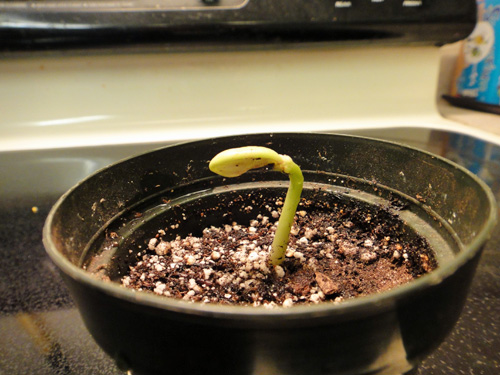 Lookie, it's growing! It seems like it's trying to stand up from having been curved. And is that a leaf on top??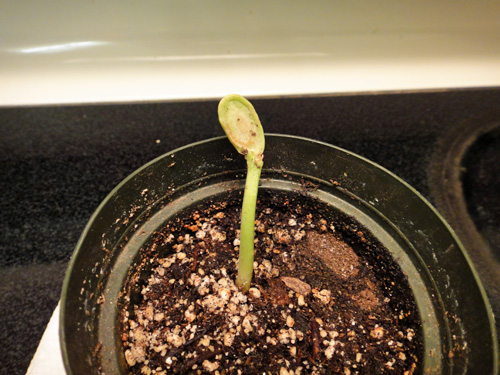 One more day, and it's all straight straight. And now that we can see the top thing clearly, it looks like it's actually part of the bean. How odd!
Is the whole thing growing down from that part? Or is it growing up and taking that part with it. For what? Food?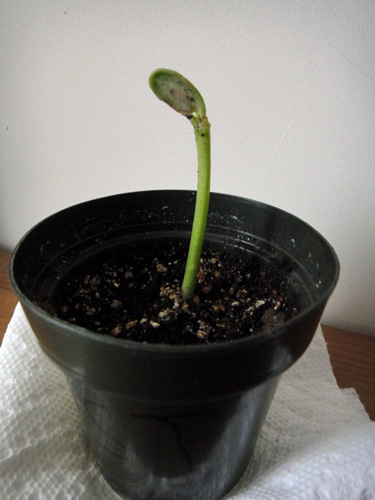 A couple more days and it just keeps getting taller and greener. We can't wait to see what will happen next. S's big question is: will it jump?