Go ahead, sit yourself down - criss-cross applesauce - because it's storytime!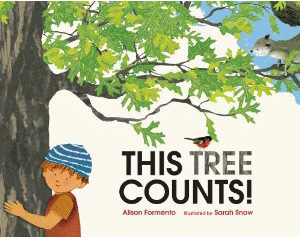 Today we're reading
This Tree Counts!
by Alison Formento. A school class goes to the field to plant some trees, friends for the one oak tree that lives behind the school. Before they start planting, their teacher says they should first listen to the tree.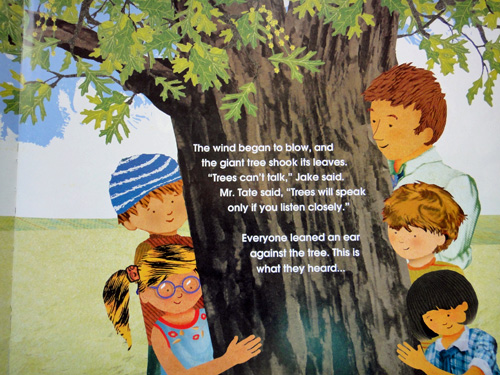 The tree tells them that one owl lives in its branches. And two spiders. Three squirrels. And so on....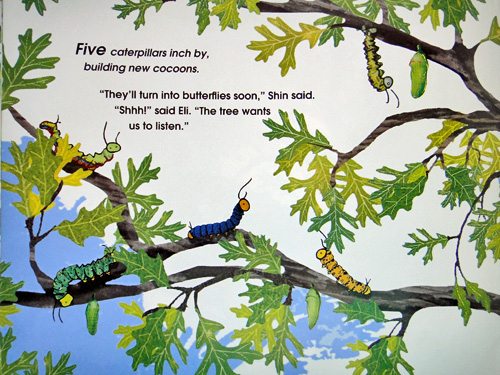 I love how one child interrupts here with some information that she knows. It's so like kids to jump in with ideas. And to shush each other! You can really hear the children speaking here. After hearing about 10 different things that live with the tree, the teacher asks the children what else is good about trees? They share what they know about trees and wood and ask questions like do trees have names, all in a jumble of different ideas and connections.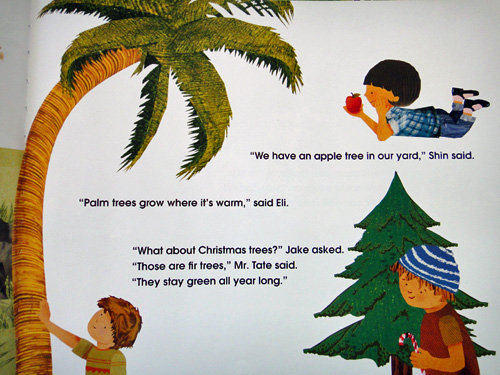 This too is very genuine and seems to reflect the student-centered approach of inquiry-based learning. There are no textbooks and no lecturing; they are simply sitting beneath the tree, learning from it and each other. After the kids conclude that trees can do a lot, the teacher says they are now ready to plant the 10 tree friends for their tree.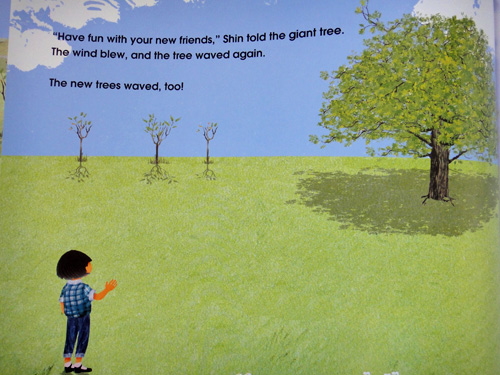 What a lovely book. And what a lovely message.