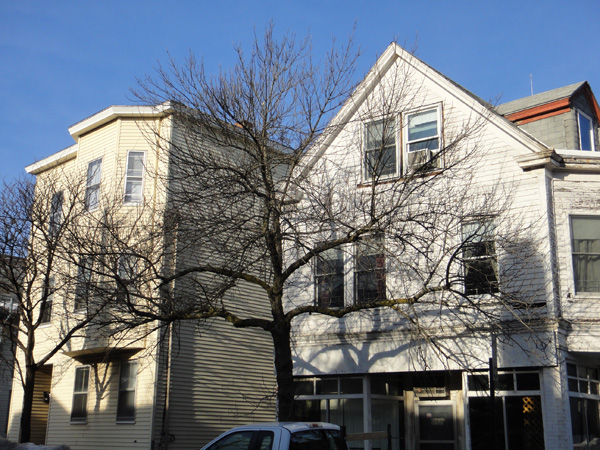 This is my tree. It's just a standard city tree, planted in a little cutout of the sidewalk. It tends to lean out over the street like most city trees, probably because they are pruned to keep away from the houses and power lines. This lucky tree doesn't have any power lines to contend with (unlike its neighbor to the left there). I chose this tree because we have such a good view of it from inside the house. I can observe its changes directly from our living room window, as well as from the windows in the kids' rooms. In the summer, our windows always seem filled with green, like we're living in the treetops. In the winter, however, the tree almost disappears as we look right through the naked branches to see how much snow there is outside today. (I posted a picture of our current view of the street and tree in
my first post
.)
So just how tall is this tree? I called upon a few little helpers to figure it out.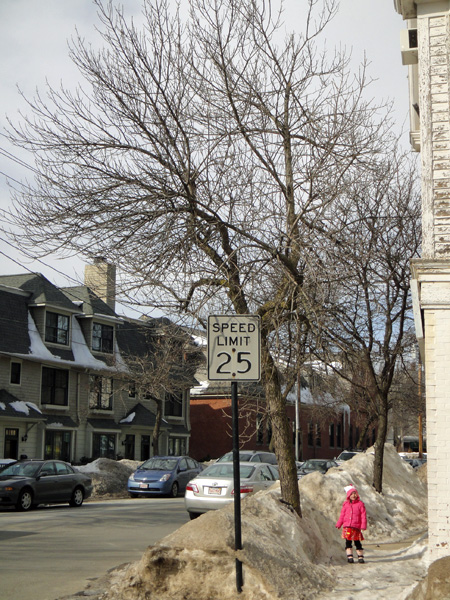 Okay, the tree is much bigger than a little girl (my almost 4 year-old daughter, to be specific). But how much bigger?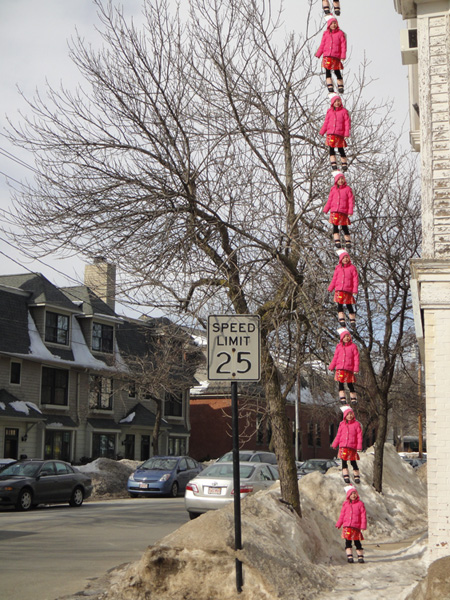 Ah, that much bigger. So my tree is almost 7 1/2 little girls tall. It is also...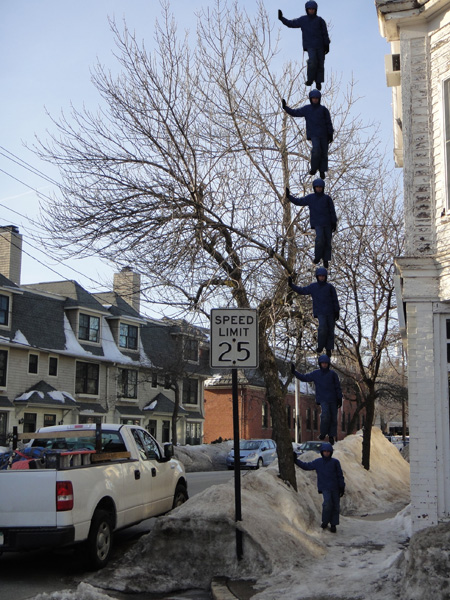 ...almost exactly 6 big boys tall (that's my son B there).
Oh, you want that in numbers? Well, each lg (little girl unit) is 42 inches and each bb (big boy unit) is 55 1/2 inches, so that puts the tree somewhere between 315 and 333 inches, or 26 1/2 to 27 3/4 feet tall.
Fun fact: The
world's tallest trees
measure over 370 feet tall! That's 80 big boys and over 100 little girls high!