The more the leaves on my tree grow, the more apparent it is how many of the branches are dead.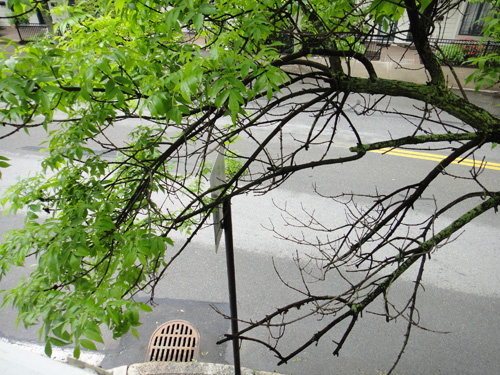 The branches on the top left of the picture are the ones I often take a photo of to follow
how the tree fills out
. But right below them are a whole bunch of dead branches.
They've never had any buds
. They've never changed. They're the lowest branches on the tree (about 8 feet up).
Are they dangerous? Could they break off more easily? Should someone prune them? Could that actually help the tree?
What really surprised me, however, is how many of the branches in the crown are dead.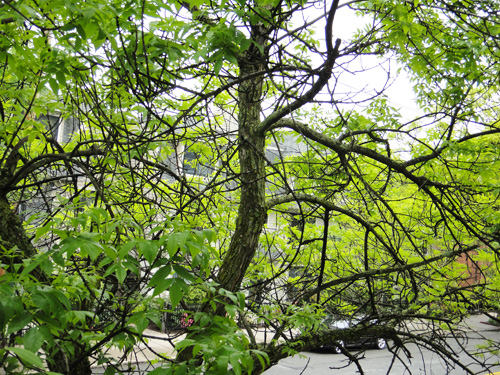 That just makes me sad.