There's some pretty cool stuff under all those gorgeous green leaves! Because that one little leaf broke off in the rain, I can actually get a good look at the stem below.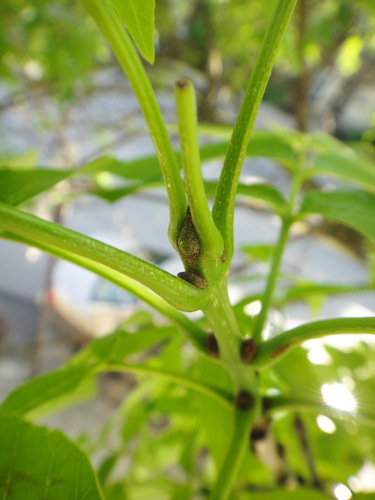 The stem is definitely longer now than in was when I first started measuring it. Back on
May 10th
, it was about 1 1/2" long. Now it's definitely 2" from where the top leaf stems (petioles) branch off to the tip of the original twig.
I wonder how long it will keep growing!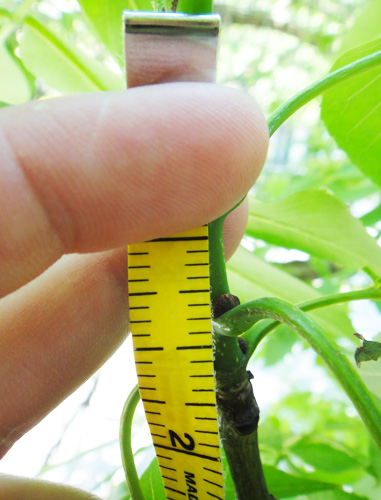 What really fascinates me are those bumps on the stem right at the points where the new petioles grow out of the main shoot. Take a look straight down the stem...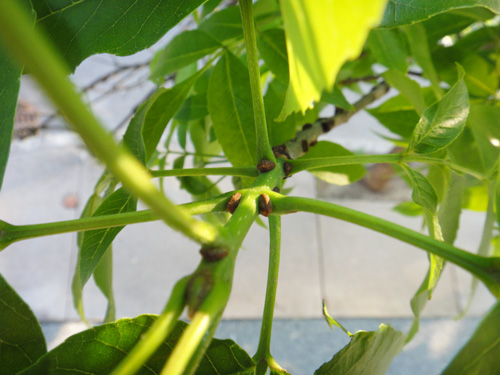 That is amazing! The new growth (the light green stem with leaves attached) goes right into the old twig (the gray below), and those bumps look just like the old buds farther down the twig. I am guessing that they are the new buds for the next season.
Can you believe that they're growing now in May?!
I'm beginning to see how this works. The buds grow just above the petioles and when the leaves fall off in autumn, they'll leave leaf scars just like I saw on my twig all those months ago: directly under a bud.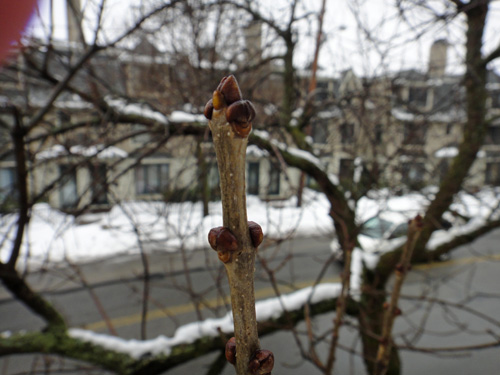 And check this out: here's a close-up of the bud right between the petioles of the top pair of leaves in the cluster.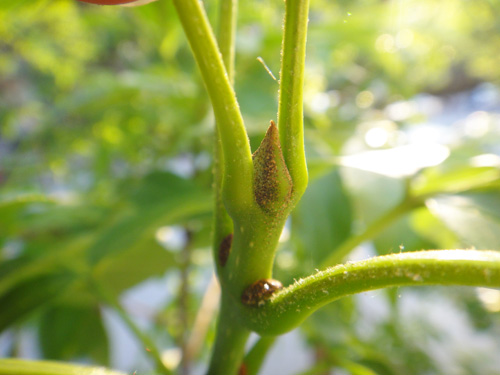 Darn if that ain't a new terminal bud! For some reason, this discovery makes me giddy.