This week, instead of Saturday story time, we have Sunday game day! We're playing
Max
, a cute little co-operative game for kids 4 and up.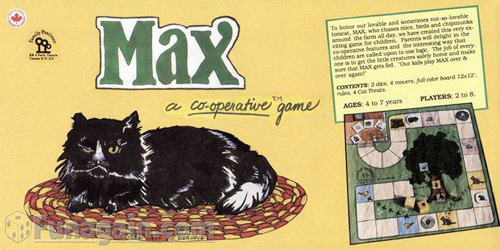 My daughter got this game for her 4th birthday and the whole party ran off to play the game as soon as she'd unwrapped it.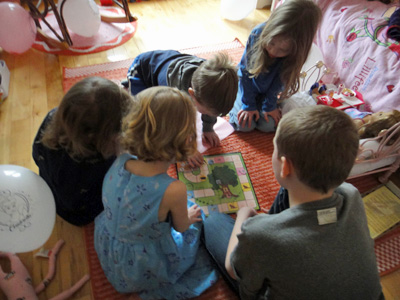 Max is a cat, sleeping on his mat on the porch. At the tree stump a few steps away, three little critters -- a chipmunk, a mouse and birdie -- have just noticed Max. And Max has just noticed them. The goal of the game is for the kids to get all three critters to the safety of the big tree before Max gets them!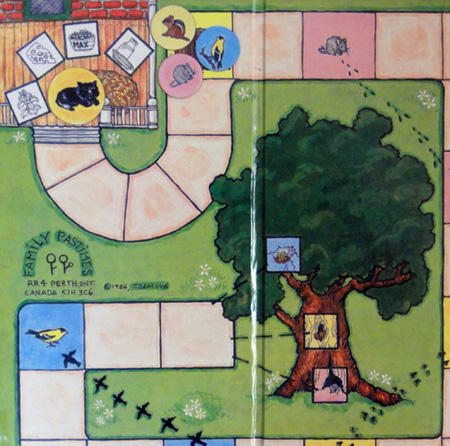 On your turn, you roll two dice. Each green dot lets you move one of the critters one space toward the tree and each black dot lets Max move one space closer to the critters. You can see the problem here: three critters to move, but just one Max. He sneaks up on them very quickly.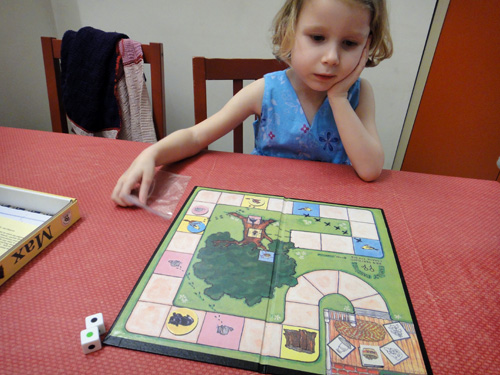 When things get dicey for one of the critters, the kids can decide to put a yummy treat out on the porch for Max, which lures him back home so he has to start from the beginning again. But there are only four treats available to tempt Max back to the start. Once they're gone, there's no stopping Max.
The game is full of simple logical decisions for kids to make: which critter would be best to move now? how close can Max get before we have to send him back? Sometimes a critter has to be sacrificed to save the others, but more often than not, the kids get the satisfaction of seeing all the cute critters arrive safely in the tree. And there is much rejoicing.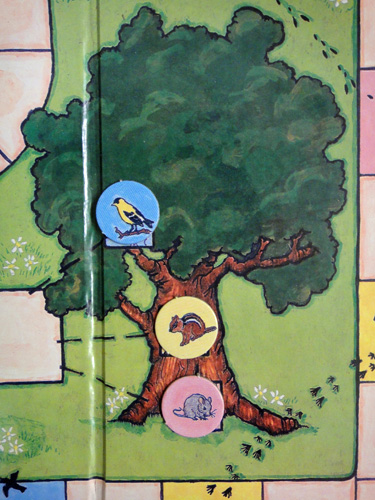 Hooray for the tree!