I wonder who has been munching on my tree's leaves?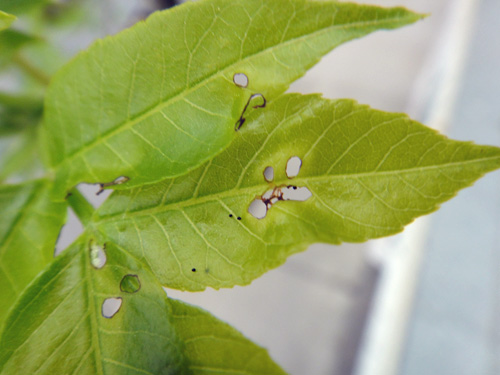 A very hungry caterpillar?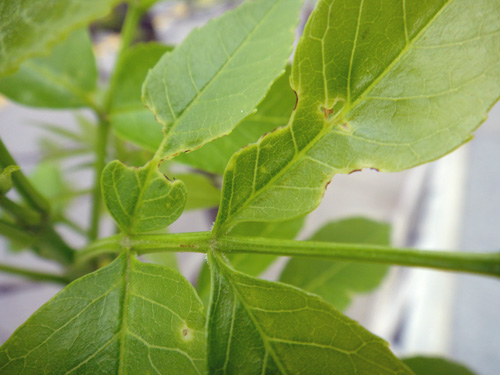 I haven't ever spotted any critters, but they must be there somewhere!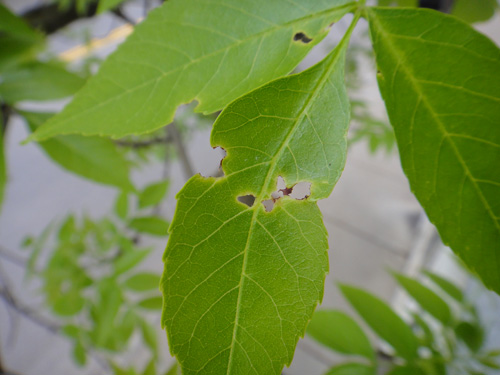 I'm assuming that this is all completely normal. I don't see why a few holes on a few leaves should cause a major problem for the tree. And these leaves don't look sick, just munched on. I'll be keeping an eye open for more signs of hungry insects in the tree and their impact on its leaves.