Every day for two months I've woken up and checked on the tree.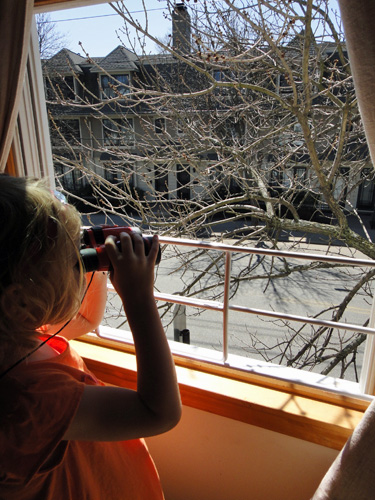 The kids often investigate with me. My little girl likes to use the 'noculators'.
The first thing we notice now when we look out the window these days is how every branch is studded with these rounded, swollen, opening buds.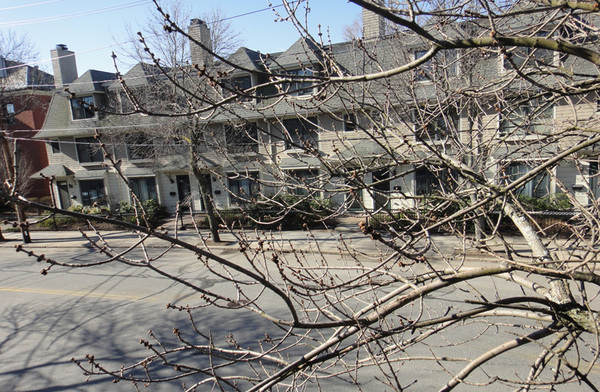 It's something you probably wouldn't notice down below just walking along the street, but so much has changed up here. For comparison, here's a picture of my twig in the very first week of this blog. You can see how the branches behind appear almost smooth, with the early buds just small bumps.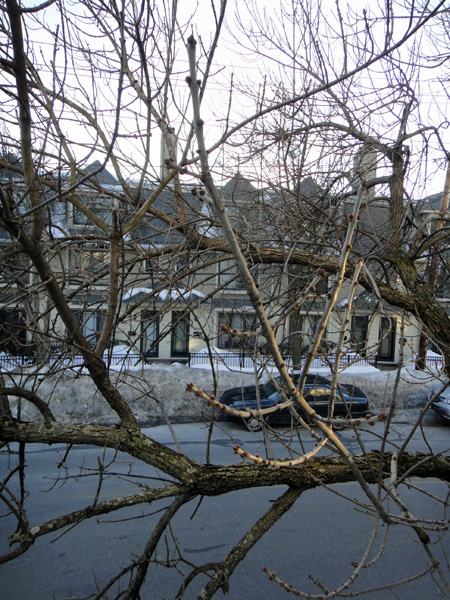 And, my how those buds have grown! Through the 'noculators' we can see that they are now almost completely open.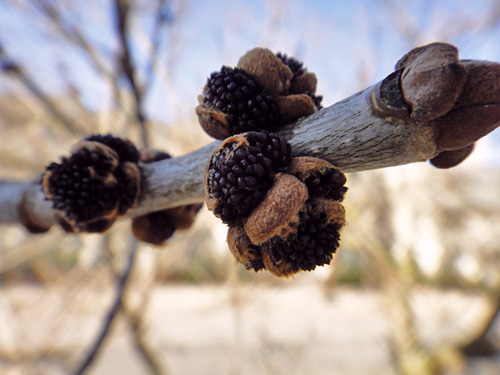 This is how they looked in February: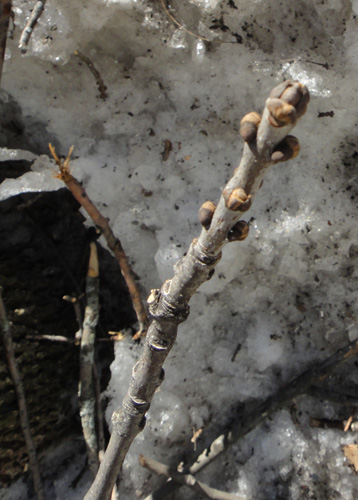 As amazing as this transformation has been so far, we all know that the really dramatic changes are still to come!