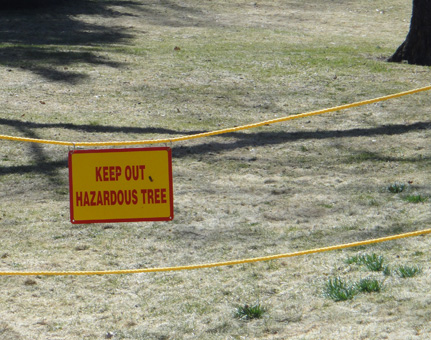 My kids and I stopped by the Olmsted site yesterday to see the Olmsted Elm one last time before they took it down. (See my post from
yesterday
for more information on the tree.) We were instructed to stay at least 20 feet away from the trunk for our safety.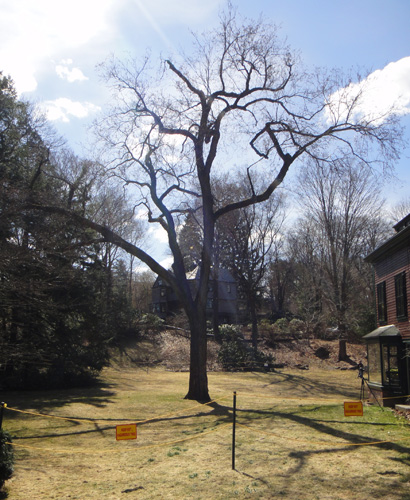 The boys wanted to show me some of the things they'd seen on their field trip here last year. Lovely winding rock paths to the tree and through a flower garden (no flowers yet).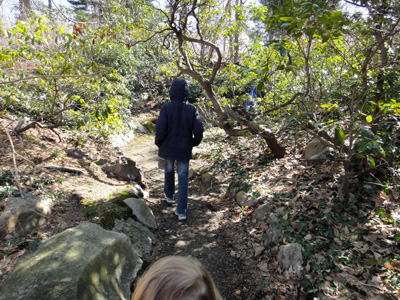 And then we took one last look.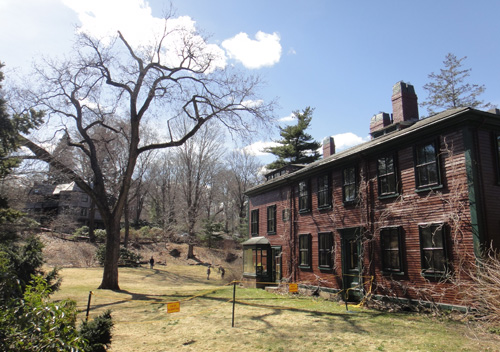 This afternoon, it looked like this: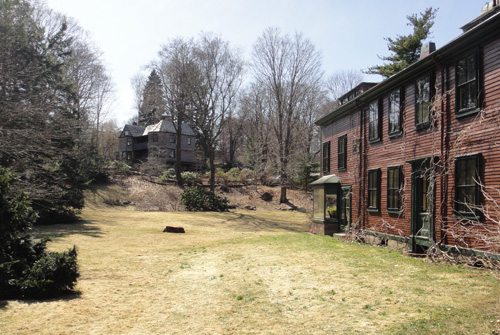 Just a stump left. A very big one.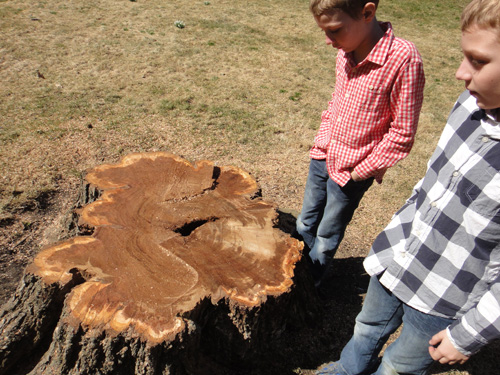 Bye, bye old elm tree. Now you can only see it on the sign.