Let's all get in a circle on the rug - it's Saturday story time! Today we're reading
Be a Friend to Trees
.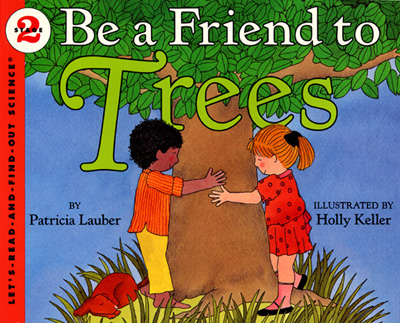 My 3 1/2 year-old daughter loves this non-fiction book about trees. She picked out some of her favorite pages to share with everyone today.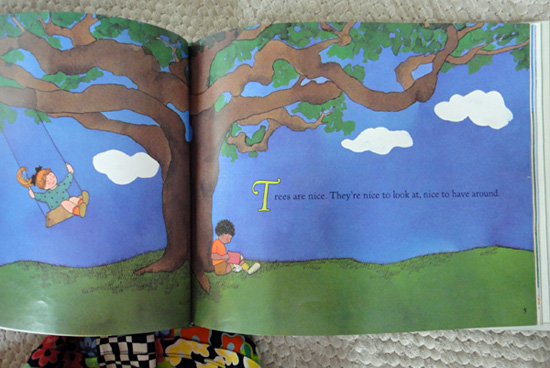 Trees are nice.
Yes, they are. So is this little book.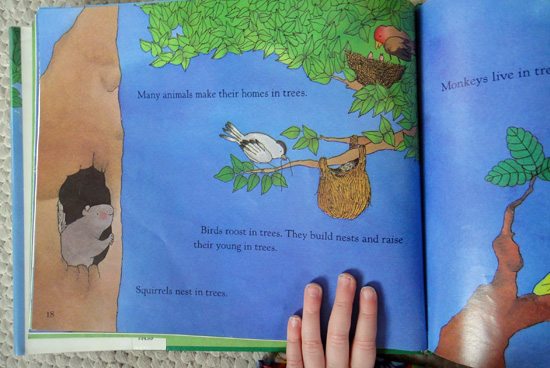 My daughter loves all the animals in the book. Some live in the trees. Some get their food from the trees. And there's elephants, giraffes and porcupines - some of my daughter's favorites.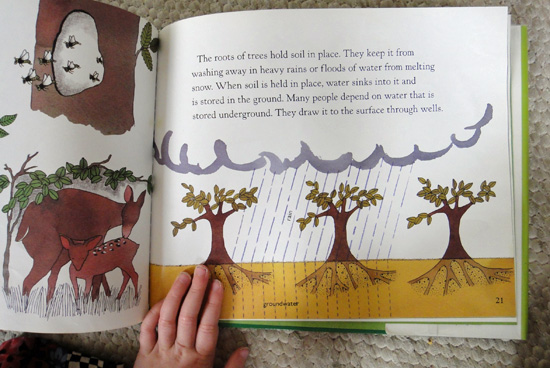 We depend on trees too.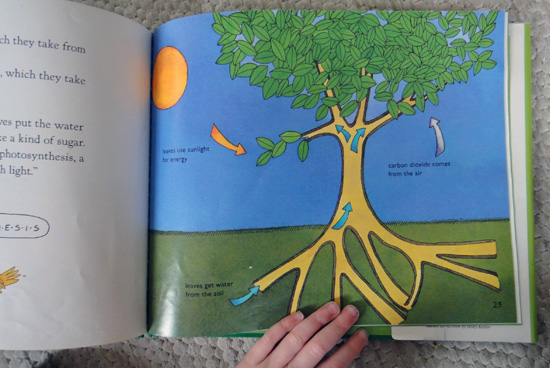 P - H - O - T - O - S - Y - N - T - H - E - S - I - S
. My daughter asks, "What's that big word again?" "What are these arrows again?"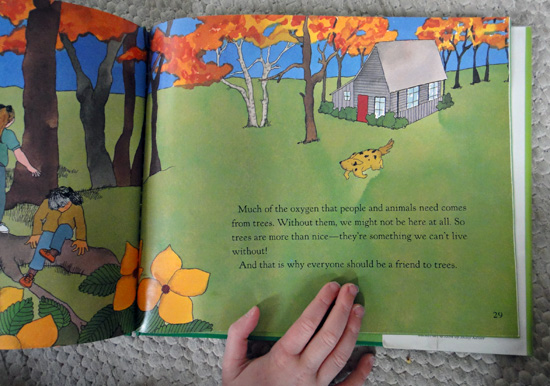 Trees are more than nice.
In fact, we can't live without them. So the book ends with some specific ways kids can be friends to trees, like using reusable grocery bags and recycling.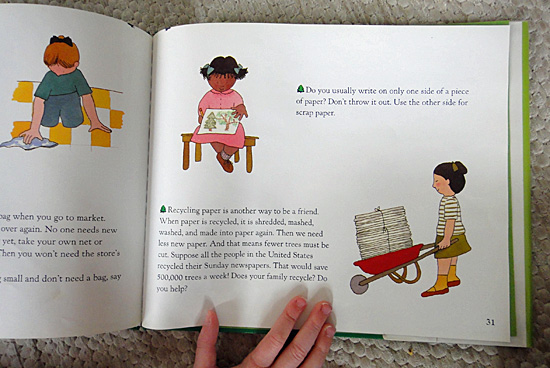 And, of course, planting more trees. Very nice.