Time to check in with our girl down the street to see how she's doing with our ash tree fruit. (
You may recall
that the tree I'm watching is a male tree, so I have to visit the female tree on the next block to watch this part of the process.) On May 21st, I was able to spot a few of the female flowers just beginning to grow long leaf-like fruit.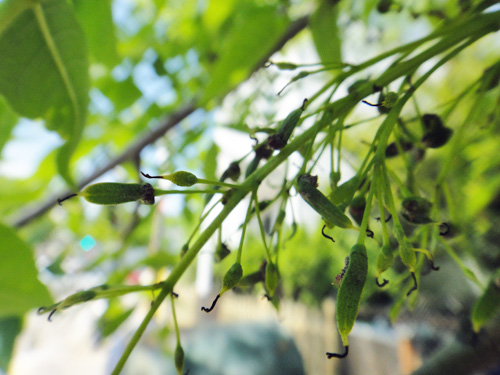 Ten days later, there were many clusters of recognizable samaras (single-winged fruit, like half of
a maple helicopter thingie
).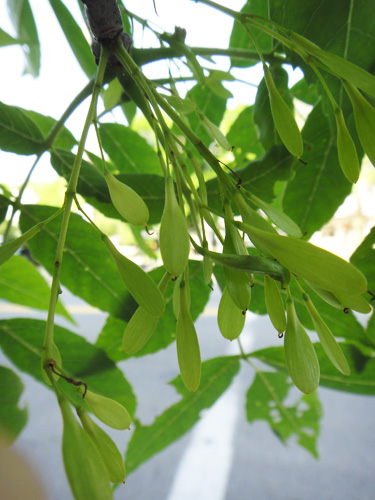 They look like little oars for a paddle boat, don't they?! My favorite tree id site,
What Tree is It?
, points out the subtle differences between the fruit of different types of ash trees.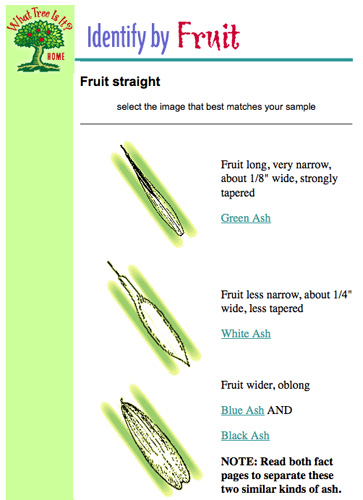 Judging from the fully formed fruit as it looks on the tree today, I'd say that our girl here is a white ash!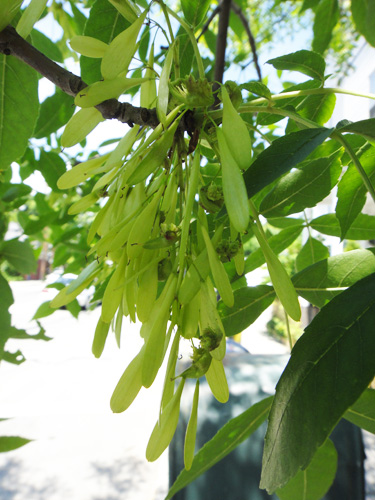 This is the same conclusion I made about my tree
a month ago
, when it seemed that the number of leaflets on the leaves on my tree could only mean that it is a white ash.