It's happening! Leaves are beginning to fall from my tree!
Here's the sidewalk area beneath my tree three days ago on September 23rd.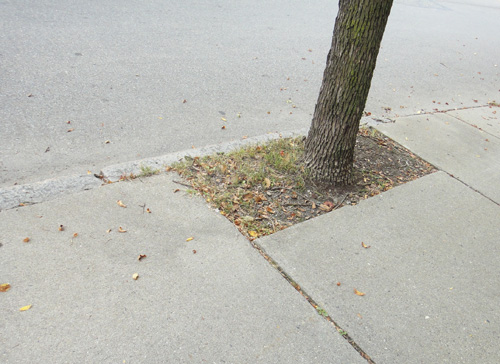 This was one of the first days that I really noticed leaves accumulating beneath the tree.
Two days later, on September 25th, the area under the tree looked like this: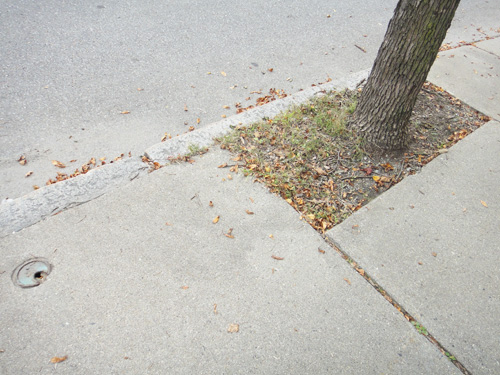 And one day later, this afternoon in fact, it looked like this: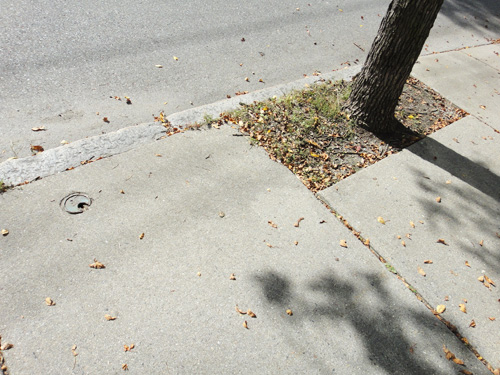 Yippee!